'It is incredible for me to draw out the richness in the lower strings, and the higher registers soar with remarkable clarity' - Emily Sun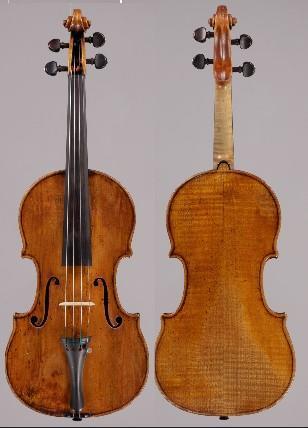 Click here to purchase The Strad Calendar 2023
In the past few years, Australia has become a classical music heartland with a number of its orchestras and ensembles achieving world renown. Many of its string players now perform on world-class instruments made by some of the most respected luthiers ever to have lived. The Strad Calendar 2023 celebrates some of those collections, with top instruments played by members of the Australian Chamber Orchestra, Melbourne Symphony, Australian String Quartet and some of the country's greatest soloists.
1760 Nicolò Gagliano violin
Sydney-born violinist Emily Sun has recently been announced as artist-in-residence at the Adelaide Symphony Orchestra. For the past few years she has been performing on a 1760 violin made by Neapolitan maker Nicolò Gagliano which, she says, 'has brilliant projection and resonance, perfectly balanced by its sweetness and warm tone. It is incredible for me to draw out the richness in the lower strings, and the higher registers soar with remarkable clarity – a wonderfully large range of tonal colours.' The violin has been loaned by Beare's International Violin Society.
Click here to purchase The Strad Calendar 2023
Read more lutherie articles here