One of only two cellos in the world that also bears the handiwork of Guarneri 'del Gesù'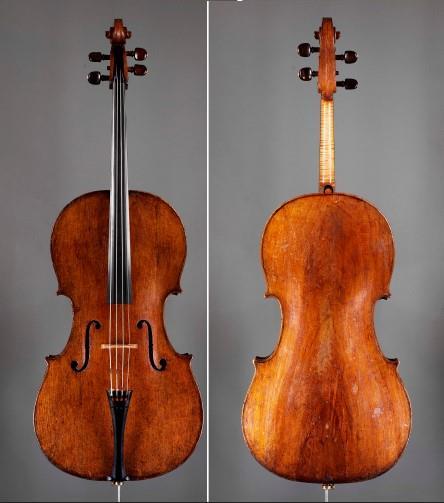 In the past few years, Australia has become a classical music heartland with a number of its orchestras and ensembles achieving world renown. Many of its string players now perform on world-class instruments made by some of the most respected luthiers ever to have lived. The Strad Calendar 2023 celebrates some of those collections, with top instruments played by members of the Australian Chamber Orchestra, Melbourne Symphony, Australian String Quartet and some of the country's greatest soloists.
1729 Guarneri 'filius Andreae' cello
The Australian Chamber Orchestra (ACO) is fortunate to have another 'filius Andreae' instrument in its collection: a cello. Like the 1714 violin, the hand of 'del Gesù' is also visible in its carving; it is understood that the father worked on the cello until he fell ill in 1729, when his son took over. This two-stage approach is made apparent when the top of the instrument is compared with others also produced by 'filius Andreae'. That makes this example one of only two known cellos completed by 'del Gesù' during his lifetime. The instrument joined the ACO after it was discovered in London by principal cellist Timo-Veikko 'Tipi' Valve, where both musician and instrument formed an instant friendship. The ACO was gifted the instrument in 2016 from the philanthropist Peter Weiss. Its current player is Julian Thompson.
Click here to purchase The Strad Calendar 2023
Read more lutherie articles here