The first ever Stradivari instrument to be played within an Australian orchestra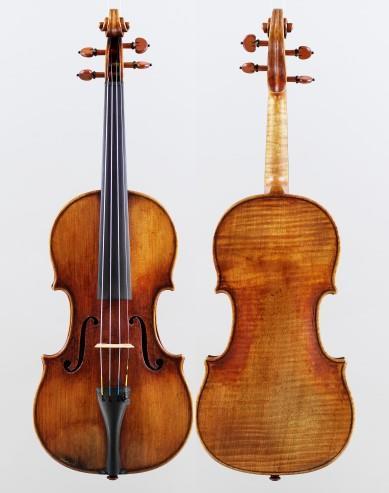 In the past few years, Australia has become a classical music heartland with a number of its orchestras and ensembles achieving world renown. Many of its string players now perform on world-class instruments made by some of the most respected luthiers ever to have lived. The Strad Calendar 2023 celebrates some of those collections, with top instruments played by members of the Australian Chamber Orchestra, Melbourne Symphony, Australian String Quartet and some of the country's greatest soloists.
· 1728/29 Antonio Stradivari violin
Ten of the string players in the Australian Chamber Orchestra (ACO) currently perform on 'golden age' instruments, all either owned by the orchestra, on loan from private benefactors, or part of the ACO Instrument Fund. Established in 2011 as a way for patrons and investors to participate in the ownership of a bank of historic stringed instruments, the Instrument Fund had as its first acquisition a 1728/29 violin by Antonio Stradivari. Also the first ever Stradivari played within an Australian orchestra, it is a composite of two instruments made by the renowned luthier in 1728 and 1729, with the original front of one violin joined with the back and sides of another.
The back is made from one piece of maple, beautifully flamed with quite a lot of original varnish remaining. The instrument has powerful projection and evenness of tone throughout its full range, with equality across all four strings. It has a rich, well-projected lower register on the G string, and a finely balanced middle register that soars to a sweet-toned, singing upper register that exudes warmth and brilliance. Originally in the hands of ACO principal violinist Satu Vänskä, it is now played by Mark Ingwersen.
Read more Lutherie articles here