The instrument is one of only 39 cellos known to have been made by Guadagnini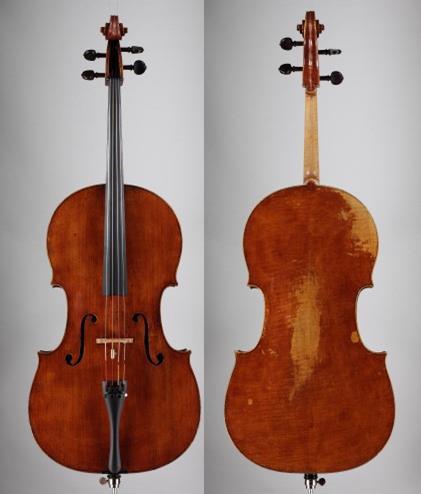 In the past few years, Australia has become a classical music heartland with a number of its orchestras and ensembles achieving world renown. Many of its string players now perform on world-class instruments made by some of the most respected luthiers ever to have lived. The Strad Calendar 2023 celebrates some of those collections, with top instruments played by members of the Australian Chamber Orchestra, Melbourne Symphony, Australian String Quartet and some of the country's greatest soloists.
1743 'Ngeringa' Guadagnini cello
Since 2017 the musicians of the Australian String Quartet have been performing on four instruments by Giovanni Battista Guadagnini, including a cello from c.1743. Nicknamed 'Ngeringa' after the farm owned by UKARIA founder Ulrike Klein, the cello also comes from Guadagnini's Piacenza era. Of 466 instruments known by the maker, only 39 are cellos, so it was fortunate for Klein that a perfect example came up for sale just a year after the other three instruments.
It's lucky also that Guadagnini was making cellos at all: for some reason, cello making fell out of favour in Cremona following Stradivari's death in 1737, which left a gap in the market that Guadagnini was able to fill in Piacenza, just 25 miles to the west. At that time he was also connected with the influential cellist Carlo Ferrari, which may also have brought him some commissions.
Click here to purchase The Strad Calendar 2023
Read more lutherie articles here