The favourite instrument of collector David L. Fulton, for whom its tone is 'silvery with lots of "sizzle"'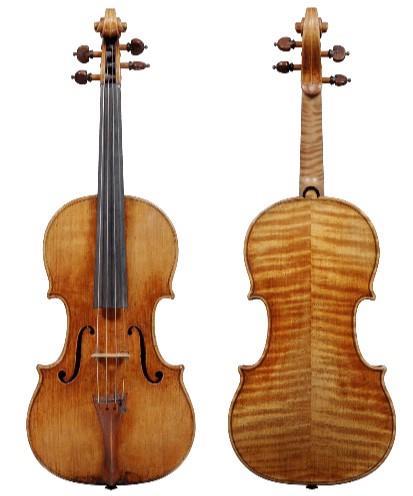 American collector David L. Fulton had a passion for collecting fine instruments, specifically old Italians, and over two decades his collection grew to become possibly the 20th century's finest owned by an individual. The Strad Calendar 2024 brings together twelve of these extraordinary instruments, described here with comments by Fulton and others.
1715 'Baron Knoop' Antonio Stradivari violin
The 'Baron Knoop' Stradivari violin of 1715 is said to have been the favourite instrument of its namesake, whose story was told in The Strad 's April 2023 issue. It is also Fulton's favourite of all the instruments he has collected. 'The violin is now supple, very easy to play, has a powerful, resonant bass register, and a treble register that is silvery with lots of "sizzle",' he says. 'I've now sold most of my collection, but I'll keep the "Baron Knoop" as long as I can draw a bow.'
The 'Baron Knoop' has a two-piece back of maple with a handsomely marked broad figure, extending slightly down from the centre joint. The ribs and scroll are of similar wood, and the scroll chamfers still retain Stradivari's black edging. Due to a poorly executed restoration job earlier in its history, Fulton received the violin covered with modern deep orange–red varnish. In addition, the whole instrument had been covered in French polish. It took restorer John Becker three months to clean off these disfiguring additions in order to reveal the spectacular original varnish beneath; he also reset the neck, adjusted the pegs and made a new soundpost, bridge, bass-bar and fingerboard.
Click here to purchase The Strad Calendar 2024
Read more lutherie articles here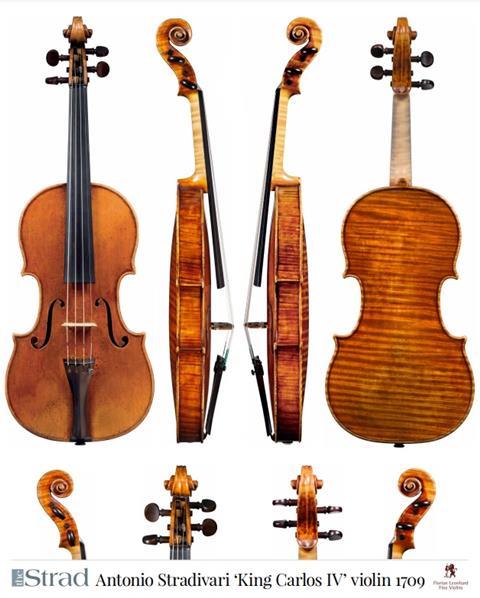 The Strad's exclusive instrument posters, most with actual-size photos depicting every nuance of the instrument. Our posters are used by luthiers across the world as models for their own instruments, thanks to the detailed outlines and measurements on the back.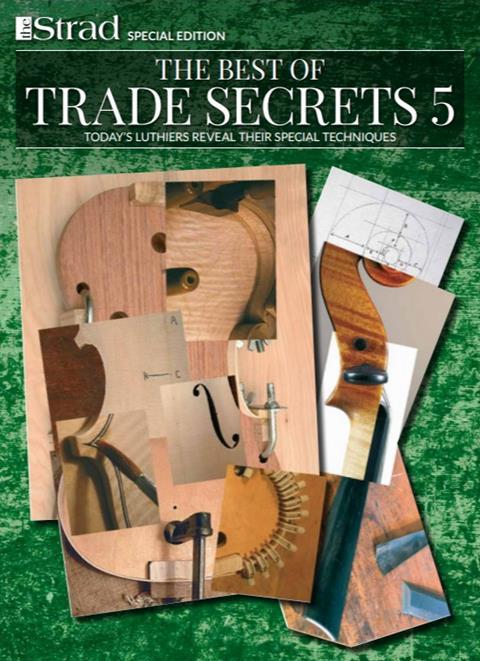 The number one source for a range of books covering making and stinged instruments with commentaries from today's top instrument experts.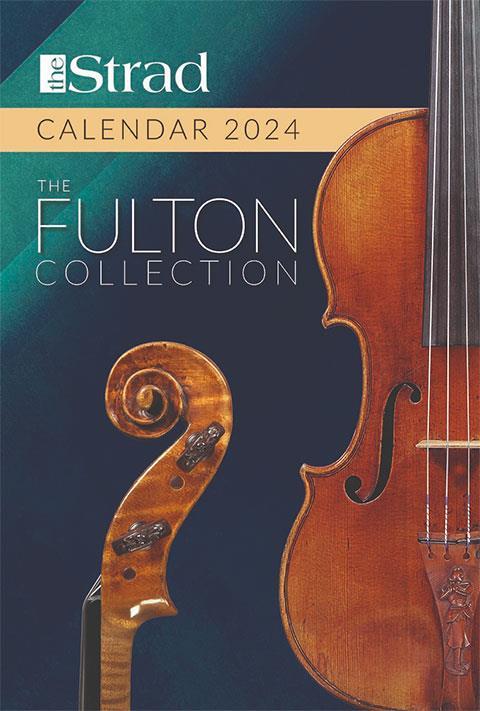 American collector David L. Fulton amassed one of the 20th century's finest collections of stringed instruments. This year's calendar pays tribute to some of these priceless treasures, including Yehudi Menuhin's celebrated 'Lord Wilton' Guarneri, the Carlo Bergonzi once played by Fritz Kreisler, and four instruments by Antonio Stradivari.