Considered to be the first instrument made during the master luthier's 'golden period', the violin is in an excellent state of preservation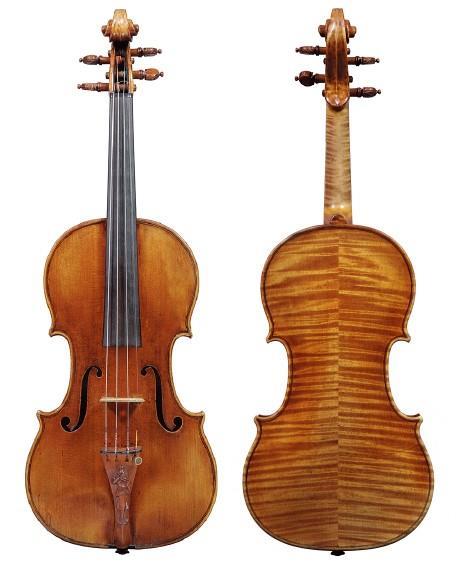 American collector David L. Fulton had a passion for collecting fine instruments, specifically old Italians, and over two decades his collection grew to become possibly the 20th century's finest owned by an individual. The Strad Calendar 2024 brings together twelve of these extraordinary instruments, described here with comments by Fulton and others.
1709 'La Pucelle' Antonio Stradivari violin
Stradivari's 1709 violin 'La Pucelle' (The Virgin) is the first known instrument of his so-called 'golden period'. Its nickname comes from Vuillaume's exclamation when he first saw the instrument: its neck and interior, including the bass-bar, were unchanged since it left the master's atelier. Made on the 'P' form, it has a back made from two pieces of nicely figured maple with strong flames, mostly of medium width and running horizontally. The ribs and scroll are of similar wood, while the front is of two pieces of medium-grain spruce. The orange-brown varnish has a thin texture over a lighter ground.
The f-holes are notable for their asymmetry: the upper wing of the treble side f-hole is a little short, while that of the bass side is a little more elegant, and the top curve is slightly higher and tighter. The scroll was carved with a great deal of precision, with black ink applied directly to the wood, underneath the varnish. There are some vertical gouge cuts in evidence and saw cuts at the throat of the scroll. '"La Pucelle" was my ultimate violin,' says Fulton, 'perhaps the greatest of all Stradivari violins and the last violin I will ever purchase.'
Click here to purchase The Strad Calendar 2024
Read more lutherie articles here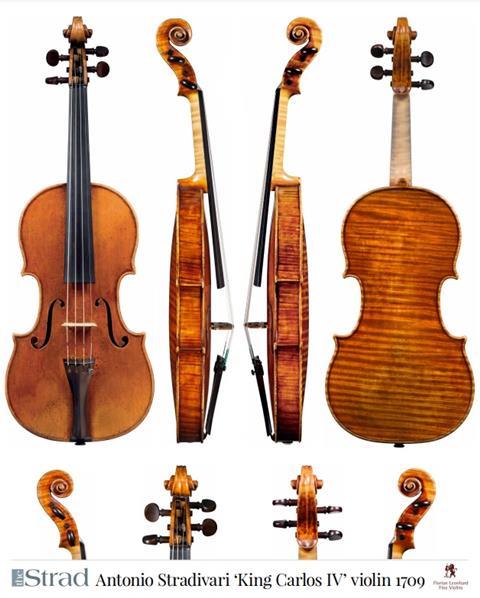 The Strad's exclusive instrument posters, most with actual-size photos depicting every nuance of the instrument. Our posters are used by luthiers across the world as models for their own instruments, thanks to the detailed outlines and measurements on the back.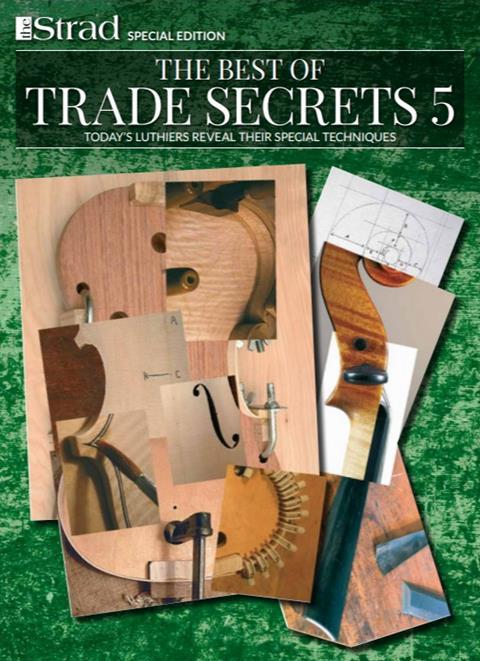 The number one source for a range of books covering making and stinged instruments with commentaries from today's top instrument experts.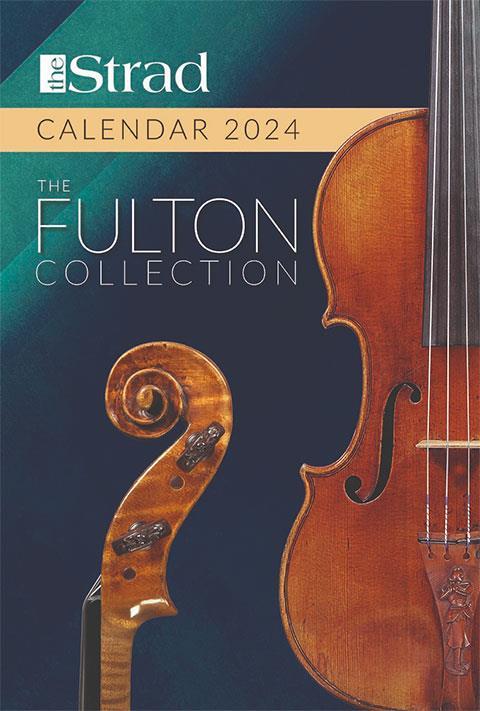 American collector David L. Fulton amassed one of the 20th century's finest collections of stringed instruments. This year's calendar pays tribute to some of these priceless treasures, including Yehudi Menuhin's celebrated 'Lord Wilton' Guarneri, the Carlo Bergonzi once played by Fritz Kreisler, and four instruments by Antonio Stradivari.