An extraordinary instrument by the master luthier, with an even more incredible provenance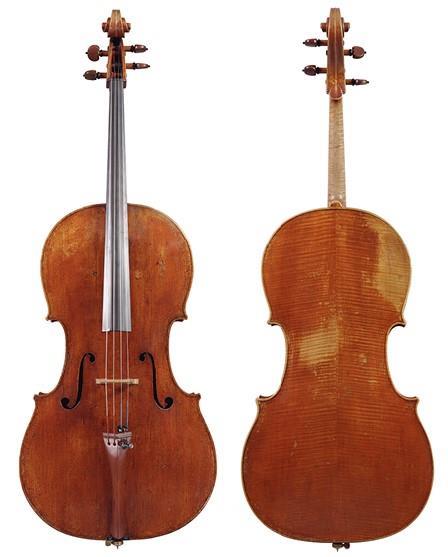 American collector David L. Fulton had a passion for collecting fine instruments, specifically old Italians, and over two decades his collection grew to become possibly the 20th century's finest owned by an individual. The Strad Calendar 2024 brings together twelve of these extraordinary instruments, described here with comments by Fulton and others.
1713 'Bass of Spain' Antonio Stradivari cello

The 1713 'Bass of Spain' Stradivari cello gets its evocative name from the story of its provenance. While travelling in Spain, the instrument dealer Georges Chanot came across the top plate of the instrument hanging up in a violin maker's window. It transpired that the luthier had made a new top for the cello and kept the old one for himself. Chanot bought the top for 40 francs and sold it to Luigi Tarisio, who managed to locate the rest of the instrument and bought it for 4,000 francs. The whole lot was then purchased by Jean-Baptiste Vuillaume, who put the original top plate back, and sold it for 20,000 francs. More than a century later, Fulton bought it for $5 million.
The cello is made on Stradivari's 'B form' and has fairly full arching on both the top and back, rising prominently from the edges. The edgework is well rounded, remaining both substantial and light in appearance as it rises from the purfling. The upper and lower wings of the f-holes are quite long, while, true to Stradivari's manner, the back of the scroll's centre line is slightly off centre. The chamfers are emphasised in black ink. The red varnish has survived largely intact, despite the dramatic journey it underwent in the 19th century.
'The "Bass of Spain" has a marvellous, singing treble combined with the deepest, most sonorous bass I've ever heard,' says Fulton. 'It has a uniquely human voice; vocal, like a very great tenor combined with a great baritone. It is one of two instruments I've owned that, played properly, routinely move people to tears, the other being "La Pucelle".'
Click here to purchase The Strad Calendar 2024
Read more lutherie articles here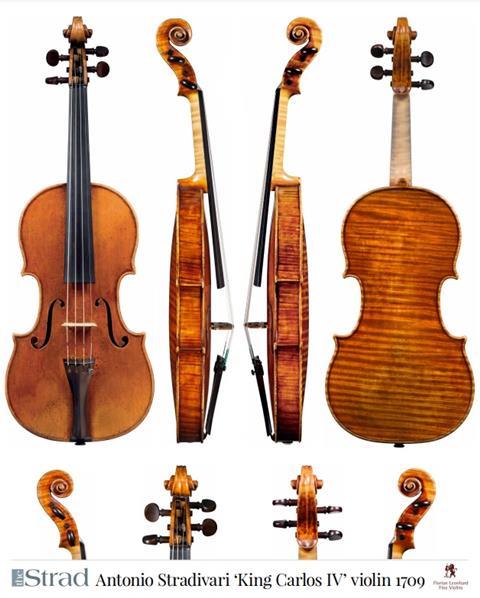 The Strad's exclusive instrument posters, most with actual-size photos depicting every nuance of the instrument. Our posters are used by luthiers across the world as models for their own instruments, thanks to the detailed outlines and measurements on the back.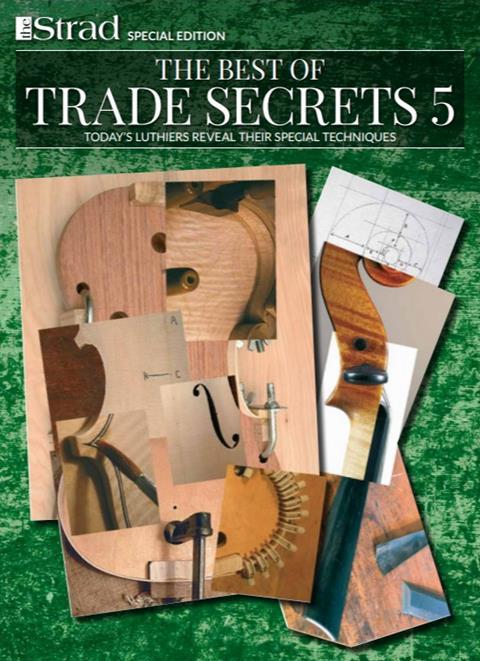 The number one source for a range of books covering making and stinged instruments with commentaries from today's top instrument experts.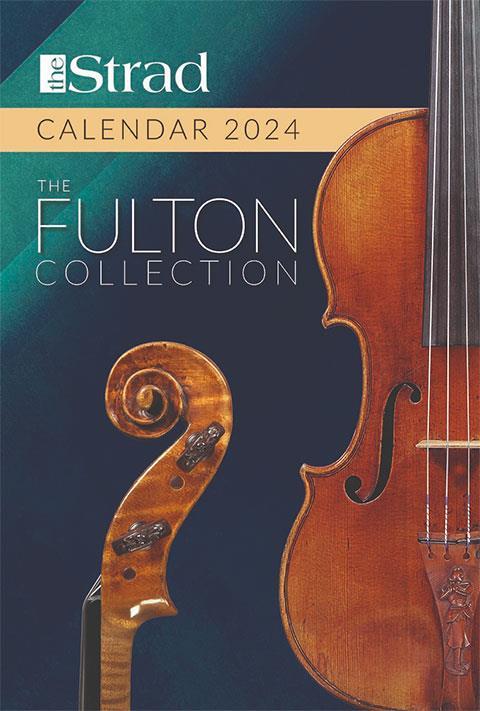 American collector David L. Fulton amassed one of the 20th century's finest collections of stringed instruments. This year's calendar pays tribute to some of these priceless treasures, including Yehudi Menuhin's celebrated 'Lord Wilton' Guarneri, the Carlo Bergonzi once played by Fritz Kreisler, and four instruments by Antonio Stradivari.