One of the finest existing examples of Bergonzi's work, the instrument still retains its original neck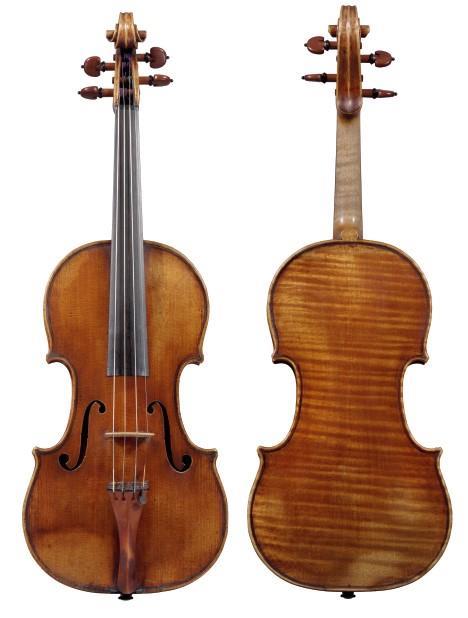 American collector David L. Fulton had a passion for collecting fine instruments, specifically old Italians, and over two decades his collection grew to become possibly the 20th century's finest owned by an individual. The Strad Calendar 2024 brings together twelve of these extraordinary instruments, described here with comments by Fulton and others.
1740 'Fritz Kreisler' Carlo Bergonzi violin

There are only two instruments in the collection to have retained their original necks: the 'Conte Vitale' viola by Andrea Guarneri and the c.1740 'Kreisler' Carlo Bergonzi violin. The neck's presence attests to its incredible state of preservation; there are no significant cracks or mechanical flaws, and the varnish is more or less complete. This despite the fact Kreisler used the violin as his principal performing instrument for more than ten years near the end of his career.
'I believe the "Kreisler" is the finest extant example of Carlo Bergonzi's work,' says Fulton. 'It is, I think, superior to the majority of Stradivari instruments. The greatest Strads may be better but average Strads are not.' As well as Kreisler, the violin was owned and played by Itzhak Perlman, and it can be heard on several of his recordings from the mid-1980s. The maple of the one-piece back is marked by a bold figure descending slightly to the right, while that of the ribs and scroll is less pronounced. The top is of even-grained spruce and the varnish a red–brown colour.
Click here to purchase The Strad Calendar 2024
Read more lutherie articles here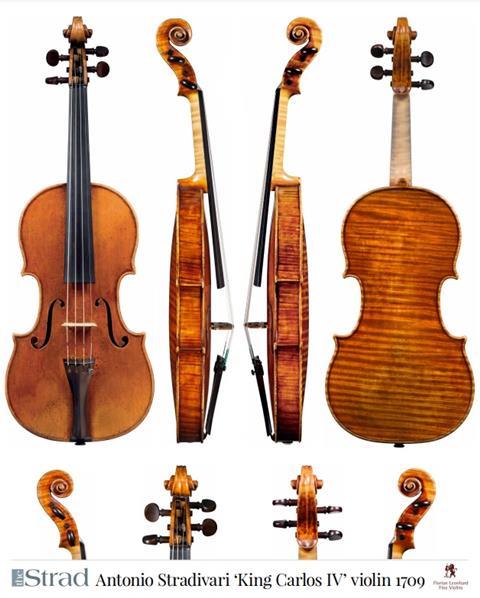 The Strad's exclusive instrument posters, most with actual-size photos depicting every nuance of the instrument. Our posters are used by luthiers across the world as models for their own instruments, thanks to the detailed outlines and measurements on the back.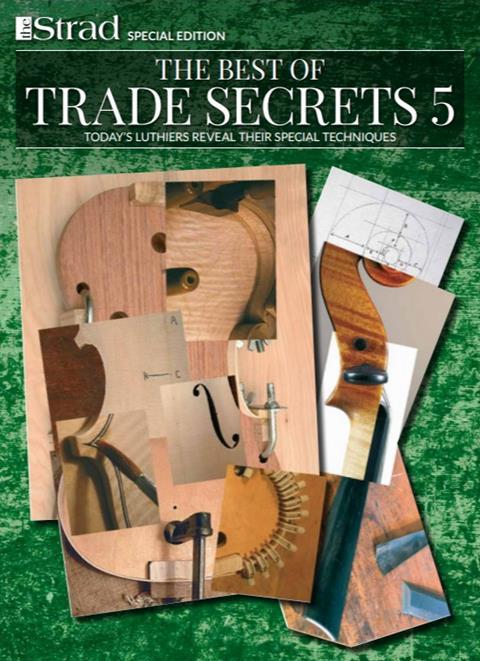 The number one source for a range of books covering making and stinged instruments with commentaries from today's top instrument experts.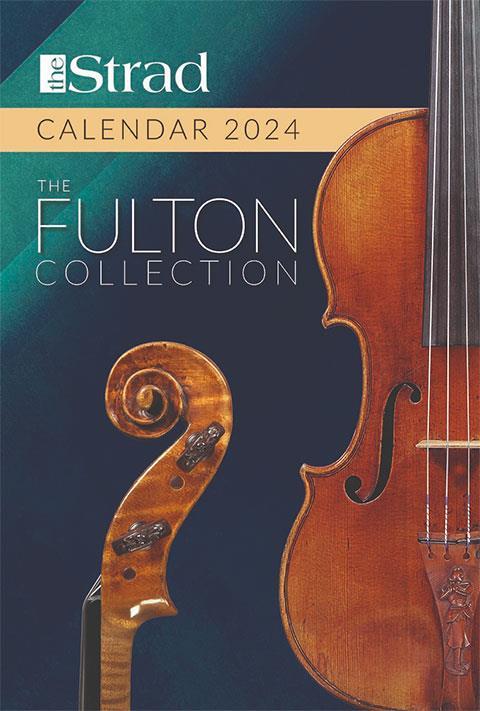 American collector David L. Fulton amassed one of the 20th century's finest collections of stringed instruments. This year's calendar pays tribute to some of these priceless treasures, including Yehudi Menuhin's celebrated 'Lord Wilton' Guarneri, the Carlo Bergonzi once played by Fritz Kreisler, and four instruments by Antonio Stradivari.