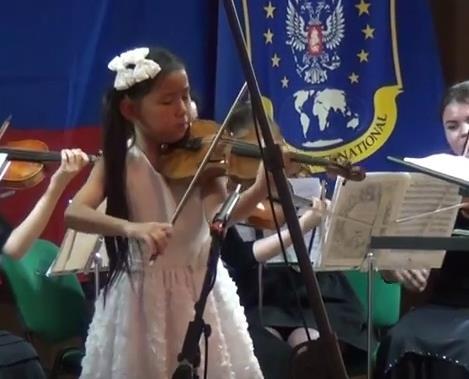 British violinist Leia Zhu has won the International Russian Rotary Music Competition in Moscow, open to children aged between 8 and 12, in string, wind, piano and harp disciplines. Zhu is the youngest prize winner in the competition's 13-year history, receiving a prize of $3000. In the final she performed the second and third movements of Mendelssohn's Violin Concerto.
Zhu is currently studying with Professor Itzhak Rashkovsky and is a regular participant in Zakhar Bron's violin masterclasses in Switzerland.
Watch Leia Zhu performing Wieniawski's Concerto no. 2 at the International Competition 'Young Virtuosos' in Sophia, Bulgaria in March 2015, which she also won.