The Strad's editorial staff and writers share their memorable stories of wedding gigs that didn't quite go to plan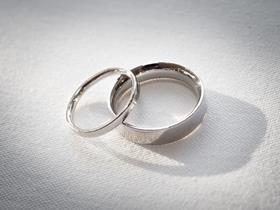 Playing at weddings is considered 'bread and butter' for many string players the world over. It's easy to feel like we become accustomed to the ceremony and the rituals. However, depending on the wedding, an amplified sense of immense pressure to create 'THE PERFECT DAY' can cause us to think that nothing must go wrong. As many wedding as we may play, and however experienced we might think we are, there are always things that go wrong or happen unexpectedly that can leave you traumatised.
Sometimes, these happen before a wedding is even on the cards:
This wasn't a wedding but a proposal, and it goes back to when I was a student. Our client had arranged everything at his victim's workplace (an out-of-town office complex) for us to interrupt a meeting, scheduled for Valentine's Day, that she would be attending. We were to walk in, wave away any protests and to start setting up, pretending to be in communication with someone arriving by helicopter.
Of course, the meeting was just a ruse, and she was the only one there who was out of the loop. The client arrived (not by helicopter; he had just given us a lift in his expensive car), we played Schubert's 'Ave Maria' while he produced a ring and asked what he was there to ask. And, reader: she needed time! Our guess was that she was going to turn him down. In the car back, he was sanguine, openly proud of the substantial marker he believed he had placed for any future suitors to follow.
At the time, I looked on it more like a kind of practical joke than a scenario with real-life implications in which we might be complicit. And as far as I can tell, no harm was done. But on reflection, it was probably the first time I realised there may be ethical, as well as practical, considerations in whether to accept a gig.
Toby Deller, viola
Read: Chad Hoopes: State of independence
Read: 'Now I am completely mad' - Patricia Kopatchinskaja on playing Schoenberg's Pierrot Lunaire
Of course, sometimes getting to the gig itself is a challenge:
There's nothing quite like that horrible feeling in your stomach when you're running late to a gig.
I was booked to play at a wedding near Oxford, to which I was driving from London. Unfortunately, due to an accident, traffic was at a standstill, leaving me helplessly in my car on the motorway somewhere near Heathrow airport. I was frantically leaving voice messages to my quartet mates saying I'd be late, as well as wistfully trying to find a replacement by sending out a text message to every cellist in my phone, prefaced with the word: 'HELP!' My efforts were in vain, as it was a Saturday during peak wedding season in summer 2019. I remember looking at the planes taking off from the nearby airport, thinking, 'What if I just got on a plane right now and didn't have to think about this?'
I somehow managed to arrive two minutes after the ceremony start time. After a brief and embarrassing episode of getting changed into my performance clothes in my car, where I inexplicably found a Babybel cheese in my left dress shoe, I hobbled my way to the outdoor ceremony, where I witnessed the bride in white making her way down the aisle. It's never a good look, arriving after the bride. Squatting awkwardly with my cello on my back in my recently cheese-free shoes, I crept to the quartet, who were set up at the back, thankfully. The violist was vamping the bass-line of Pachelbel's canon (so for once I got out of that) while the violinists looked at me stunned, mouthing the words, 'You made it!'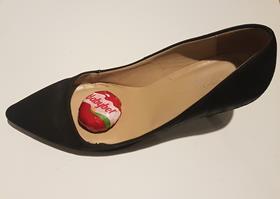 I wasn't quite out of the woods yet, as the clients had chosen a movement from Borodin's string quartet for the signing of the register. They'd chosen the movement that begins with a beautiful cello solo. What they received was a rendition with plenty of involuntary spiccato and what I will call 'expressive' rhythm. I can only hope that the couple were swept up with the emotion of the day to realise the absolute nightmare the recently materialised cellist was having at the back. I should probably learn that solo properly…
Davina Shum, online editor, cello
Read: Scaling the walls: what musicians can learn from bouldering
Read: Popper studies: celebrating the small victories
You might even make it to the gig. But who knows what might happen…
I did a wedding in my 20s where they had a reading from Winnie the Pooh. The bride's mother got up and said, 'Wherever I am there's always Pooh…' and went on to say the word 'POO' about 30 times during the course of this reading, which none of the guests found funny at all. We all absolutely lost it. Less than ideal at the best of times but worse when you're sitting up front next to the couple in full view of the guest. The best thing was that one of my colleagues had English as a second language, and he thought this woman was actually giving a speech about excrement at her daughter's wedding. The look on his face was truly incredible. I was in physical pain from suppressed laughter.
Recently, at another gig that I was in charge of, I'd requested 'somewhere to get changed' and 'somewhere to leave cases and belongings'. Normally if you're lucky this means you'll get a room somewhere in the building that serves both of these purposes, and if you're unlucky you'll get changed in the toilets and stuff your belongings into a cupboard, whatever. This venue had absolutely outdone itself. Our 'green room' was a 2x2m gazebo with holes in the roof situated in a big patch of mud behind the marquee. My quartet was sharing this 'green room' with another two people, so there were six of us in there. A very friendly cat was prowling around and soliciting snuggles, which seemed great until one of the other two people we were sharing with informed us that he'd just seen this cat SPRAYING the catering van. Cat then settled down for a nap on my colleague's violin case. Great. We left a lot of muddy footprints on the pristine white carpet in the marquee. Somehow all of us and our instruments escaped unscathed. I have updated our rider to clarify in future that changing/storage areas need to be indoors, or at least waterproof…
Samara Ginsberg, cello
Read: Suzuki teaching: Every child can
Read: Professional cellist plays Grade 1 piece
Finally, sometimes things happen that make you want to say, 'Not my fault!'
Playing at numerous weddings every year, I'm always careful to speak to the bride or groom about those crucial musical choices for the ceremony. However, even the best laid plans can go astray if bride and groom have failed to communicate their choices adequately to each other.
On one memorable occasion, the groom told me that the bride and bridesmaids would be entering the ceremony room to that perennial favourite Pachelbel's Canon. 'No problem there,' I thought. 'It may be a well-worn choice, but at least it's an easy one to bring to a nice conclusion when the bride reaches the top of the aisle.' So, the ceremony started without a hitch. Four bridesmaids entered the room at regular intervals via a winding staircase, but as we continued to play and play, no bride appeared.
We were nearing the end of the piece and I was just about to indicate to the other players that we had better repeat it when a harried organiser hurried down the stairs and whispered in my ear, 'The bride is refusing to come down as you're not playing the piece she asked for.' 'Which piece is that?' I whispered, while trying to maintain my playing flow. 'She wanted the Canon for the bridesmaids, but Christina Perri's A Thousand Years for her own entrance. Do you have it?' 'Yes,' I replied, but as she turned away, I realised to my horror that this particular piece was in our other music folders in an entirely different part of the building.
So, with red faces, we stopped playing and I ran down the hall to retrieve the correct music, with the guests looking on, bemused. As we started up again, a kindly lady leaned over to us and whispered, 'Never mind, we all make mistakes.' But as the bride finally entered the room, her eyes flashing daggers at the groom, it became evident that he had failed in his role to communicate her choices correctly with the quartet. I can only imagine the recriminations that followed the ceremony!
Charlotte Smith, editor, violin
Read: Innovative solutions: Postcard from Cremona
Read: Dover Quartet: United in sound
Now it's your turn: do you have a story from a wedding where something disastrous, amusing, or unexpected happened? Let us know: leave a comment below, or email thestrad@thestrad.com for your chance to feature in a future blog article!
Watch: Sheku Kanneh-Mason performs at royal wedding
Read: Romance for violin and cello - Daniel Rowland and Maja Bogdanovic tie the knot
Watch: From my room orchestra: Pachelbel Canon
Best of The Strad 2021
1

2

3

4

5

6

7

Currently reading

'The bride entered the room, her eyes flashing daggers at the groom' - The Strad's top wedding disaster stories

8

9