Rediscover your favourite online articles from the year
Ah, 2021. The year that was ushered in with a sense of relief as 2020 drew to a close, only to present more unexpected challenges as society wobbled between lockdown and a new state of 'normality'. Here, we've gathered the best performing articles from The Strad website this year - perfect if you're after some holiday reading. Click the titles to read the full article. Enjoy!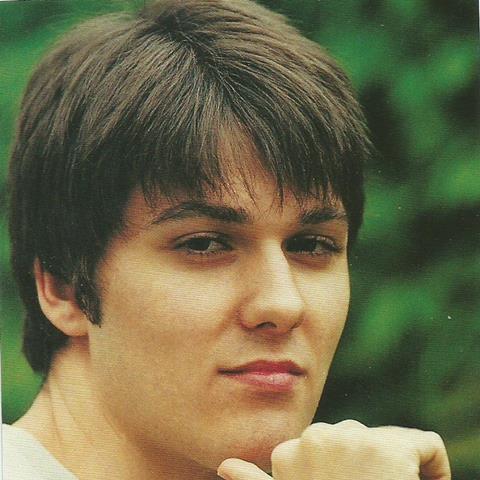 'In my early career, when I was still a kid, I enjoyed performing and making music. But as I reached 14, 15 and 16 I stopped enjoying being on stage. I started experiencing stage fright and nervousness. When you're very young, you don't question anything. You perform because you know how to – and there is no voice inside crying out that you must play brilliantly. But as you become older, and there are record companies and promoters, and things start to become a business, you begin to realise that you are responsible for that success. That sense of responsibility hit me hard at the time, and I started to perform not for myself but to serve the expectations of others.'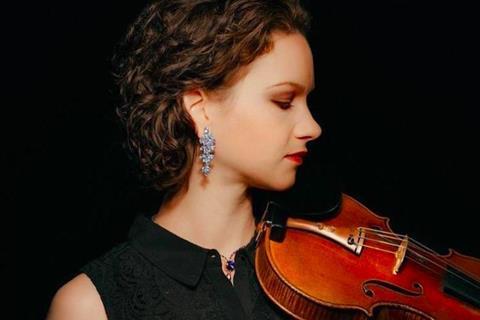 'I used to warm up with etudes, scales and technical exercises but I've realised over the years that it wasn't the best idea. That's partly because starting in this way tends to make my arm cramp up, and partly because I'm not completely agile when I begin my practice - so it was counterproductive. Now when I warm up, I'll just play though something I'm working on, slowly and quietly, without vibrato, and eventually everything starts to kick in and that's when I know I'm warmed up. It's also a good time to think about the music, while also engaging with the physicality of playing.'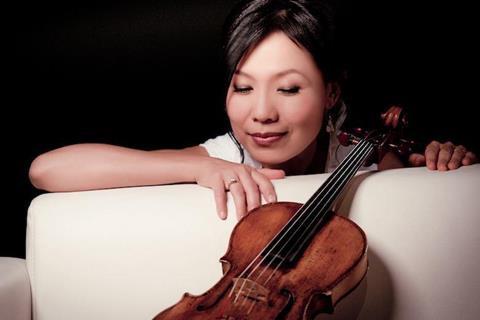 'One day when listening to the glorious violin solo in Rimsky-Korsakov's Scheherazade, our then-12-year-old daughter asked "So, Mummy, you play the viola, does this mean you can never be a concertmaster?" This question took me by surprise and I had never thought of it. Yes, within the current caste system, a violist will not be able to occupy a position in an orchestra which suggests leadership as perceived from the outside. At least not for a while. But each one of us is still indispensable. To be a violist is to be a connector, a pioneer, an original voice, and, most of all, a listener.'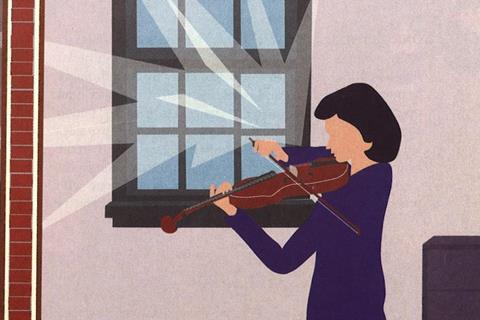 This article originally appeared in 2012, yet with the fluctuating states of lockdowns worldwide, it's no surprise musicians were looking for ways to simultaneously maintain their craft while avoid being murdered by their working-from-home neighbours…
'It can be a test of tolerance for some, living next door to a musician – or sharing a hotel with one. The sounds of practising can be as unwanted as a TV or radio on too loudly. Most of the time, musicians and neighbours happily coexist side by side, but when disputes occur, there's a chance things will turn nasty, as violinist Alexander Sitkovetsky discovered in a hotel in Novorossiysk, Russia. "After I'd practised for five hours, a massive, tall guy knocked at my door. He told me in broken Russian that if I didn't stop immediately he would break my violin in half and then snap each of my fingers.'" And what did Sitkovetsky do? "I said, 'Thank you for letting me know' and quickly closed the door."'

Who could forget this? Check out Maria Sandner's luthier workshop in the January 2022 My Space feature here.
And if you're after a video that's the polar opposite of Sandner's performance, check this one out: Après un Rêve played on Octobass

'I somehow managed to arrive two minutes after the ceremony start time. After a brief and embarrassing episode of getting changed into my performance clothes in my car, where I inexplicably found a Babybel cheese in my left dress shoe, I hobbled my way to the outdoor ceremony, where I witnessed the bride in white making her way down the aisle. It's never a good look, arriving after the bride. Squatting awkwardly with my cello on my back in my recently cheese-free shoes, I crept to the quartet, who were set up at the back, thankfully. The violist was vamping the bass-line of Pachelbel's canon (so for once I got out of that) while the violinists looked at me stunned, mouthing the words, "You made it!"'
Do you have an amusing anecdote from a wedding gig that you'd like to share? Leave a comment below or email thestrad@thestrad.com with your story for your chance to feature in a future compilation!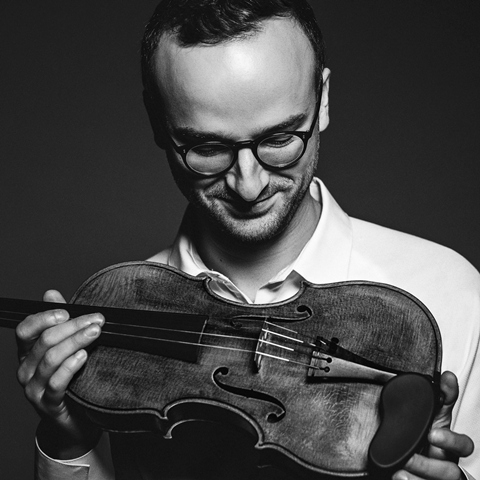 'Now, though, I am grateful to have come to the instrument at an age when I could think for myself. I remember how I learned things, what worked and what didn't, and all of my experimentation. And the twists and turns continue to inform my playing: the piano taught me pure love of harmony, jazz and blues gave me the freedom to improvise, and neoclassical metal gave me an appreciation for intensity and virtuosity. Classical guitar taught me intimacy and simplicity. Our varied passions stem from and converge on the same place. Nothing is wasted.'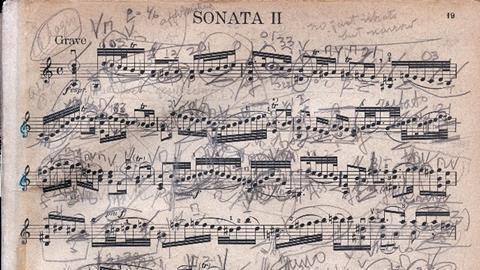 'For Yehudi's 13th birthday his father Moshe presented him with the Bach Gesellschaft Urtext edition of the complete works of J.S. Bach, which had previously belonged to Max Reger. Menuhin has marked this opening page of the Sonata no.2 with almost expressionist intensity. Menuhin was still in his teens when he made the first complete recordings of Bach's Sonatas and Partitas for HMV.'