In this extract from March 2011, Ian Lawrence explores the string music of Gubaidulina, Firsova, Bacewicz, Bruzdowicz and Szymanska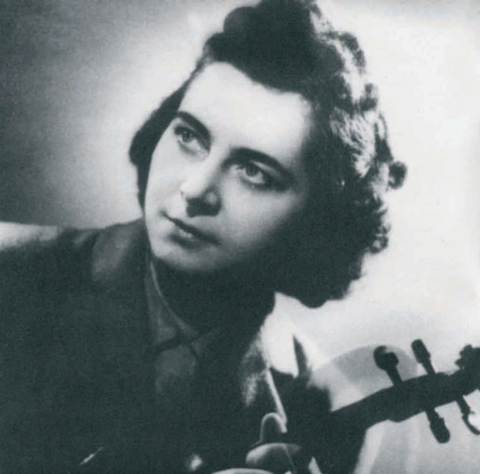 Grazyna Bacewicz: her Fourth Quartet delights and surprises
TULLY POTTER COLLECTION
This extract is from the article 'Female composers: a woman's touch' that appeared in the March 2011 issue. To read the full article, click here
In the early 1990s two leading Russian composers who trained at the Moscow Conservatoire left their country as Soviet restrictions on musical style and travel were gradually lifted.
Sofia Gubaidulina (b.1931) moved from Moscow to Hamburg in 1992 and her reputation soon spread in Western Europe and the United States. She has written four numbered quartets dating from 1971 to 1993, along with the five-minute Reflections on the theme B-A-C-H (2002). The Second Quartet (1987) is a single-movement exploration of slowly moving textures and sonorities that convey intense, if distant, beauties.
Elena Firsova (b.1950) has lived in Britain since 1991. Of her ten quartets written between 1970 and 1998 (her most recent, Purgatorio, no.11, dates from 2008), seven are less than 15 minutes long and the longest (no.8) lasts just 20 minutes. Six of them were composed in Britain, usually as commissions from UK-based quartets.
Firsova's style is a subtle blend of delicacy, almost fragility, and strength. In her Fourth Quartet (Amoroso, 1989) four waves of turbulence emerge from passages of calm and the single movement finally and slowly subsides into silence. Both Amoroso and Gubaidulina's Second Quartet are published by Sikorski/Boosey & Hawkes. If you do not already know these composers, I urge you to start with these two exciting works.
There are three significant Polish composers: Grazyna Bacewicz (1909–69), Joanna Bruzdowicz (b.1943) and Iwonka Szymanska (b.1943). Bacewicz's Fourth Quartet (1951) contains music to delight, surprise, enrich and gratify the imagination.
The first movement of this 21-minute quartet is full of dramatic contrasts and the slower second movement has the gentle melodic lines of a folk song. The finale is great fun, romping along in a 6/8 dance that never outstays its welcome. There are seven quartets in all, dating from 1938 to 1964 which are available from Schott/Boosey/Presser. Bruzdowicz lives in France, where her Second Quartet was published by Choudens, now part of UMP (United Music Publishers) in 1988.
Szymanska has so far produced four quartets, which are only available through the Polish Music Center based at the University of Southern California, but may soon with any luck reach the lists of Polish music publishers PWM Edition.
Read: Female composers: A woman's touch
Read: Why are female composers still markedly behind in terms of prominence?
Read: Female violinists of 18th-century England: Portrait of a lady holding a violin