Are quotas the solution, or do public attitudes still need to change, asks Peter Somerford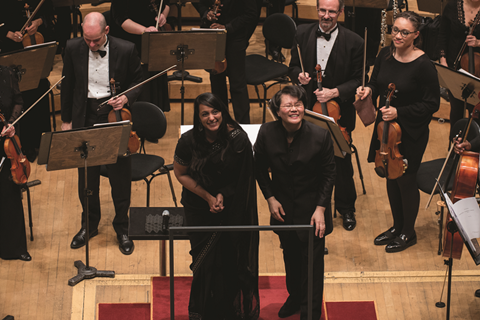 As 2018–19 concert seasons launch this month, the scarcity of music by women composers in the calendars of major symphony orchestras highlights a persistent gender gap in the world of classical music. Research by Drama Musica, a British independent record label that explores works by female composers, found that of a total of 3,524 works being presented by 15 of the world's leading orchestras this season, only 82 (2.3%) were written by a woman.
The main season announcements from the Chicago Symphony and Philadelphia orchestras were both notable for their complete absence of female composers. Such numbers may be disheartening, if not surprising, to advocates of diversity in programming, but there are signs that the industry is making moves towards gender equality.
For example, the BBC Proms and the Aldeburgh and Cheltenham music festivals are among more than 100 international festivals across different music genres that have signed up to the PRS Foundation's 'Keychange' pledge to achieve a 50:50 gender balance by 2022. For the Proms, this means that half of all its new commissions will go to women.
Vanessa Reed, chief executive of the PRS Foundation, says: 'We've encountered some instances of resistance to the idea of quotas, but I haven't had a no from any of the classical festivals I've approached. We've been talking about diversity in classical music for so long now that I think concrete, voluntary, self-imposed targets are the most effective way to accelerate change.'
One US orchestra that has consistently championed diversity is the Chicago Sinfonietta. Music by women represented 42% of the repertoire it programmed for its 30th-anniversary season in 2017–18 and included four new commissions – from Brazilian–American composer Clarice Assad, African–American composer and violinist Jessie Montgomery, Indian–American composer Reena Esmail and the multi-award-winning Jennifer Higdon.
Esmail says that more orchestras need to think about the benefits to audience development that gender and ethnic diversity can bring: 'Do we just want the same audience to accept new composers who are different from what they know? Or are we also trying to attract different audiences? I think that if you want your audience to change and grow, you have to feature composers and people on stage who represent those different demographics.'
'We have to ensure that we support women composers over time, not just for one piece' – Reena Esmail, composer
Cellist Rachel Watson, who in 2017 founded Scordatura, a UK-based mixed chamber ensemble dedicated to performing music by women from the past and present, echoes Esmail's challenge to programmers to be more adventurous: 'They should recognise that there are many voices, both female and male, from all different backgrounds, that deserve to be heard. We have to change the culture where we only listen to things that we already know.'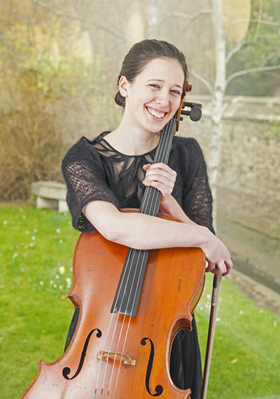 She accepts that small ensembles can find it easier than large orchestras to find music by women composers of the past and programme it, but says: 'I don't think that should be an excuse. We should all be excited about the opportunity to research and listen to more voices. It's not that difficult to find great music, if you look for it.' She points to resources such as the Women Composers Database, launched by American composer Rob Deemer at the end of 2017, which features more than 3,000 women composers, and is now part of a wider-reaching Composer Diversity Database.
The commitment to reflect diversity in classical music needs to start in schools and higher education institutions, adds Watson. The London conservatoire Trinity Laban has launched an initiative called Venus Blazing through which at least half of all the music programmed for the 50-plus concert and opera performances given by its large ensembles in the 2018–19 academic year will be written by women.
Sophie Fuller, programme leader of Trinity Laban's masters programmes, says she is working to ensure that Venus Blazing has a legacy beyond 2019 and that the conservatoire continues to challenge the status quo: 'I think that the experience across the institution, of undergraduates through to postgraduates being exposed to this music and performing it, will make a difference.
'None of them will go out into the world as performers and teachers thinking that there are only a few women composing music, and that there are no historical women composers of any worth. But we're also working on the online legacy – for example, making our music library catalogue searchable by gender.'
The importance of legacy extends to the need for orchestras and other organisations to support emerging women composers beyond isolated commissions. Token one-off gestures in the name of diversity do women composers no favours, argues Esmail: 'We have to ensure that we support women composers over time, not just for one piece, and not just to have something that looks good on a programme. Composers need time to grow and develop and not feel like everything they do is the last thing they're going to do, which is what tokenism breeds.'
From self-imposed targets to diversity policies for commissioning, most campaigners recognise that there are many solutions to gender disparity, but that more organisations need to be involved in order to make a substantive change. 'There has to be a bigger culture shift,' says Watson. 'And it's important that audiences support orchestras that are expressing diversity in their programming. We need to break the complacency of saying, "It's someone else's problem."'