Ahead of International Women's Day on 8 March, take a look at these string players who graced the pages of our early magazine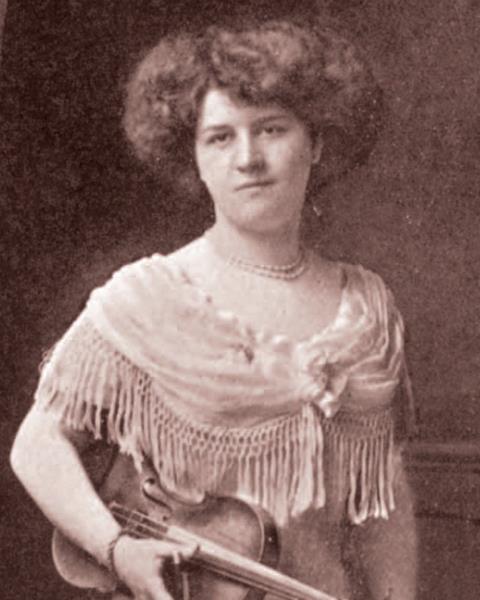 Discover more Featured Stories like this in The Strad Playing Hub
Read more premium content for subscribers here
Below are a selection of photographs from an exhibition held at the Barbican Library in London, celebrating The Strad's 125th anniversary year in 2015.
During the first half of the 20th century The Strad's pages reflected the growing number of female string players making their names professionally in Europe and America. While learning a musical instrument had previously been encouraged as a lady's accomplishment, changing attitudes encouraged increasing numbers of talented woman to take to the concert platform as soloists and orchestral musicians, and to further their studies at the world's most prestigious institutions.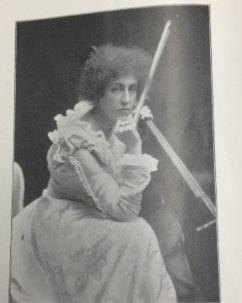 The Strad's May 1901 issue featured cellist Miss Muriel Handley, one of a growing number of female cellists who had 'built up for herself a reputation based on sound musical knowledge, admirable technique and unfailing artistic feeling'. Hailing from a musical family, Handley initially studied piano and organ, and was finally permitted to take up the cello when the appearance of a 'lady's name among a Royal Academy list of cello students broke down the prejudice which existed in the minds of her parents'. She subsequently gained a scholarship to study at the Guildhall School of Music.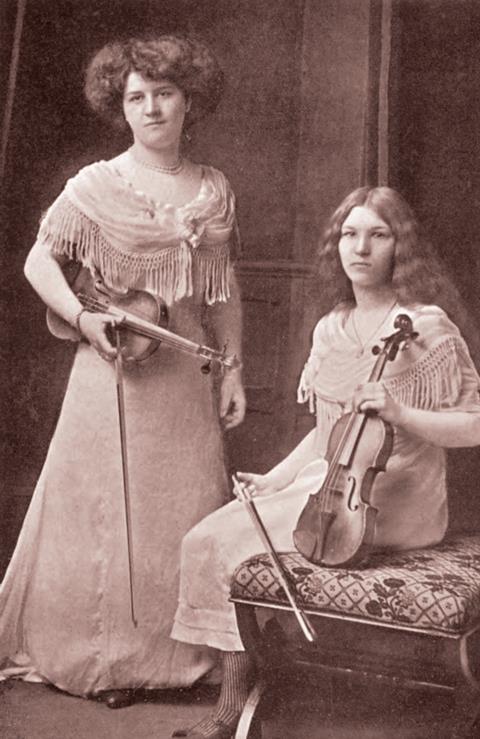 Adila and Jelly von Aranyi (later Jelly d'Arányi and Adila Fachiri) appeared in The Strad's August 1912 issue – violin duo sisters and great nieces of the violinist and composer Joseph Joachim. Adila, the elder of the two, studied with her famous great uncle in Berlin after gaining her diploma from the Royal Academy in Budapest, while her younger sister Jelly studied with Jenö Hubay, also at Budapest's Royal Academy. 'They have shown that they possess the art of playing duets with complete sympathy and understanding,' reported The Strad. Bartók dedicated his Violin Sonatas to Adila (although Jelly premiered the works), while Ravel dedicated his Tzigane to Jelly.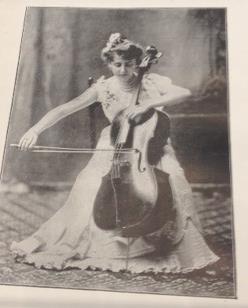 In December 1900 The Strad showcased Elsa Ruegger, a Swiss-born cellist who studied at the Brussels Conservatoire and made her first public appearance at a charity concert at the age of eleven. After winning first prize at the Conservatoire's 'Concours Prüfung' she toured Europe in 1895 and made her first appearance in London in 1897. 'As a player, Mlle Ruegger's technique is beautiful in its finish. Her tone is full, round and refined and her intonation faultless, while her bowing is singularly free from scratchiness,' wrote The Strad.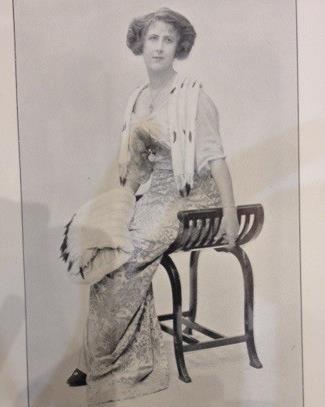 The Strad's August 1914 issue featured Elsie Southgate. The 25-year-old initially studied the violin 'as an accomplishment with no thought of appearing in public'. However, she studied at the Royal Academy of Music on a scholarship as a pupil of Émile Sauret and subsequently performed at the Promenade concerts in London, and in Germany and Paris. 'Then I got married, and gave up the violin, as I thought,' she recounted. But 'having been left a widow with two little ones to support, I thought I would see if I could make good at a variety theatre. I got my chance at a matinee at the London Pavillion. Result: A month's engagement, and I have been booked up ever since.'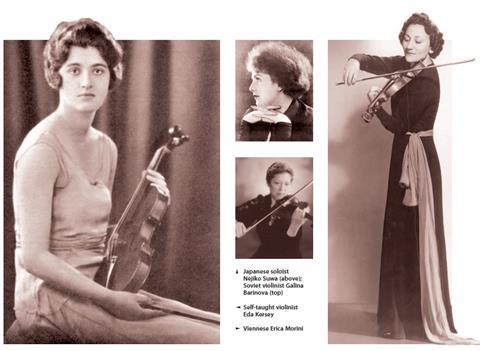 The Strad profiled the largely self-taught Eda Kersey (1904-44) in October 1931 – 'one of the few women violinists who really matter' and a first rate soloist, who recorded the Bax Concerto.
Viennese fiddler Erica Morini (1904-95) appeared in the June 1925 issue. A respected virtuoso, she recorded a number of works, including the Tchaikovsky and Brahms concertos with Rodzinski.
Russian violinist Galina Barinova (1910-2006) was a great exponent of the Sibelius and Glazunov concertos, and made recordings with Sviatoslav Richter.
Japanese soloist Nejiko Suwa (1920-2012) recorded solo Bach in 1979-80, when she was a little past her best, but it provides rewarding listening.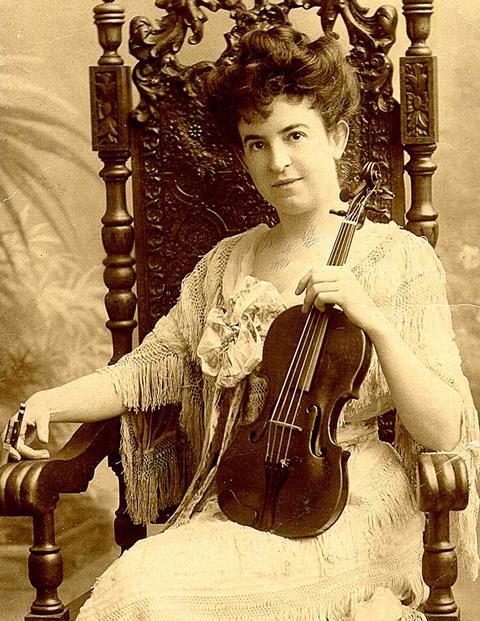 Maud Powell was the first American violinist to achieve international fame. Born in Illinois in 1867, she travelled to Europe at the age of 13 to study with Henry Schradieck at the Leipzig Conservatoire, Charles Dancla at the Paris Conservatoire, and Joseph Joachim at the Berlin Hochschule. In 1885 she played Bruch's Violin Concerto in her debut with the Berlin Philharmonic under Joachim's and again with the New York Philharmonic under Theodore Thomas. She an early champion of the Sibelius Violin Concerto in the United States and Europe.