Ruth Hallows examines the ways in which women in music are breaking societal expectations in a continued move towards equality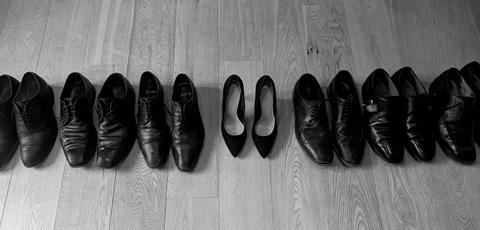 Discover more Featured Stories like this in The Strad Playing Hub
It's Women's History Month! A chance to celebrate all the strong, beautiful women, both past and present - who pushed against the patriarchy in a fight to be considered equals. In music we celebrate women who broke societal expectations; travelling the world as a much-admired soloist whilst looking after eight children (in the case of Clara Schumann), or making zero apologies for loving who they loved, and fighting for our right to vote, in the inspiring actions of Ethel Smyth.
When considering women's role in music, you'd be forgiven for thinking that ground-breaking pioneers are the stuff of history books; but in an industry that is slower to move than other creative industries, women are still breaking new barriers every day. Within this decade alone, we've had a significant number of female conductors appointed for the first time. Who can forget the controversy surrounding Marin Alsop being named the first female conductor for the last night of the BBC Proms? A controversy that shone a light on the outdated way of thinking that still held prevalence behind closed industry doors.
Only last year, a whopping 25 years after becoming the last orchestra to invite women into their orchestra, the Vienna Philharmonic Orchestra finally welcomed their first female double bassist into its ranks. In an age where almost every article about women's place in classical music features a photo of Marin Alsop conducting, what does it mean to be a pioneer for women in our industry in 2022?
The difficulty faced by women in our industry is that some of our challenges are far more nuanced or palmed-off as 'personal choices' than before: challenges often containing new, once unfamiliar language that forms an integral part of many musicians' identities. Subjects such as concert dress: the need to create a space for non-binary or trans musicians and for women (and men) to dress how they feel most comfortable outside of the repressive two-gender approach.
Her Ensemble, known for their unique style of androgynous suits and viral TikTok reels exposing the rigidity of traditional concert dress directly challenge this issue. 'It's fun playing around with gender stereotypes! It forces us to challenge the status quo and I want to veer away from the elitism associated with classical music' - founder Ellie Consta told me in her From A Cellist's Perspective interview in 2020.
'We often see different dress codes for men and for women. This is annoying for two reasons; firstly, it's different –why? Secondly, where does that leave people who don't fit into the binary?' In a world where gender is now seen as a far more fluid subject, groups like these are providing invaluable opportunities not just for open discussions but for the next generation of musicians to look up on stage and see themselves reflected in the music they love.
Along with the challenges we face inside the industry, music wouldn't be music if it wasn't reflective of the struggles outside. Last year, the UK stood united, outraged by the murder of Sarah Everard and Sabina Nessa, catapulting the perennial issue of gender-based violence and sexual harassment in this country onto the front pages.
As well as taking to the streets, women turned to their music to protest and spread awareness. The shocking UN Women UK statistic, that 97% of women aged 18-24 experience sexual harassment in the UK, became the impetus behind the 97 Ensemble, a brand-new group putting the realities of women's suffrage at the forefront of their music. Collaborating with Solace Women's Aid, this group is just one of the brilliant examples of a new generation of conscientious music makers. Just like those who marched before them, today's musicians aren't afraid to mix the political with the musical if the cause is worth fighting for.
Today's generation of musicians is filled with inspiring women, still pushing to be considered equal: demanding a move away from the tokenistic female composition which amounted to a mere 5% of classical music programmes in 2021. Art has always, and should always, reflect societal change. As classical music emerges out of this pandemic it has a chance to take a step forward and embrace the changing attitudes around it. We are bold, we are brilliant and we should dare to be the change we want to see in our industry, if not for ourselves then for every little girl looking up at us wanting to be one day in our shoes.