Musicologist and music teacher Sakira Ventura created the map to shine a light on female composers who otherwise would be lost in obscurity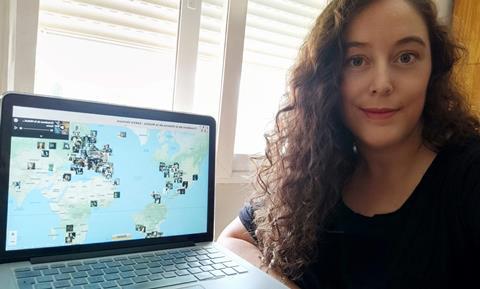 Read more news articles here
Musicologist and music teacher Sakira Ventura has created an anthology of female composers in the form of an interactive map.
The map illustrates the distrubtion of female composers throughout the world, encompassing women from the 9th century AD to the present day, in an attempt to shine a light on composers that otherwise would be lost in history.
The Valencian-born musician has undertaken musical studies at Joaquín Rodrigo Conservatory of Music, Valencia, the University of Granada, the International University of Andalusia and the University of Oviedo, but realised that female composers did not make up much of her extensive musical education, 'I'm 28 years old and nobody ever spoke to me about female composers, so I want to do what hasn't [been] done for me, I want my students to know that Mozart and Beethoven existed but also that there were also all these female composers,' she told the Guardian.
Female composers have a long history of being ignored under the long-held belief that music could be a pastime for women, but not a profession, with many stories of women composing under pseudonyms in order to have their music taken seriously, or were simply denied the opportunity to have their music performed.
The map can be viewed here