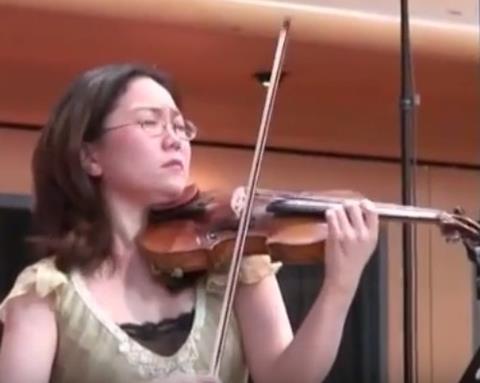 Min-Jin Kym plays the opening of Beethoven's Violin Concerto on her 1696 Stradivarius with Andrew Davis conducting the Philharmonia Orchestra in a recording session for Sony Classics in 2006.
Kym is to write a memoir called 'Gone' about the theft of her 1696 Stradivarius from a Pret a Manger sandwich bar in London's Euston Station in November 2010 – and its recovery by British Transport Police in July 2013.
The violinist, who acquired another Stradivarius after the theft, sold her original instrument through the Tarisio auction house several months after its recovery for £1.385m.