Catherine Nelson reviews Min Kym's memoir about the calamitous theft of her 1696 Stradivari from outside a London cafe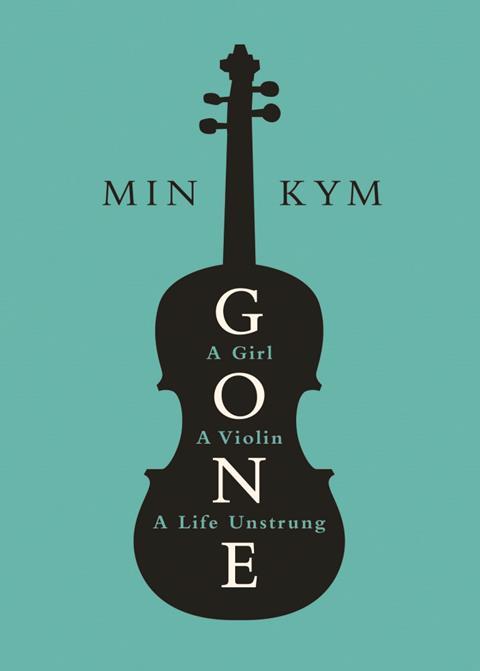 Gone: a Girl, a Violin, a Life Unstrung
Min Kym
248PP ISBN 9780241263150
Viking £14.99
Readers of The Strad will no doubt be familiar with Min-Jin Kym, and the outline of her story. A South Korean-born child prodigy, she moved to the UK to become the youngest ever pupil at the Purcell School, and made her international debut aged 13, going on to study with Ruggiero Ricci and perform with many of the world's leading orchestras.
Her stellar career came to an abrupt halt at 8.55pm on 29 November 2010 at London's Euston station. Kym's beloved Stradivari, on which she'd played for ten years, was stolen by opportunist thieves. It was the stuff of headlines, not least for the incongruity of a million-pound instrument and its owner travelling via national rail.
Her memoir is gripping and heart-rending – unfolding her life story chronologically and, like a perfectly paced thriller, counting down to the moment in which she loses everything.
Kym's skill is in making the reader understand the scale of that loss. She first 'meets' her 1696 Strad – bought with her own hard-won prize money and by remortgaging her flat – at the age of 21, and it immediately becomes her soulmate, a huge part of her identity. 'This was marriage till death do us part,' she says. Without it, Kym is plunged into a dark hole of despair, devastated by grief and a misplaced but acute sense of guilt for failing to keep the instrument safe. Well-meaning violin dealer friends try to entice her with other fine instruments – 'Yours is not the only violin in the world, Min' – but their entreaties seem crass. She is unable to play or even to function, powerless to promote the CD she has recently recorded for Sony, of the Brahms Concerto with Andrew Davis and the Philharmonia Orchestra.
For three years she remains in this limboland, 'unstrung' and plagued by nightmares of her violin buried in the ground, until the British Transport Police let her know that their painstaking work has led them to the instrument. The moment when the two are reunited is joyful yet bittersweet. The violin belongs to her insurers, and its price is now well beyond Kym's means.
Kym lets slip a degree of animosity along the way – in particular towards the overbearing boyfriend, who on that fateful day at Euston insisted she undo the ankle strap with which she normally tethered her precious violin. We also get an insight into the life of a child prodigy, and the personal cost of fulfilling the demands of ambitious teachers – anorexia, in Kym's case.
The coda to this powerful love story is the accompanying CD, the voice of the Strad that Kym will never again get to play. The Adagio of the Brahms Concerto, recorded in 2009, is the perfect swansong – as she describes the movement, 'an astonishing outpouring of love and loneliness'.
CATHERINE NELSON