An upbeat collection of dances for violin and piano to raise the spirits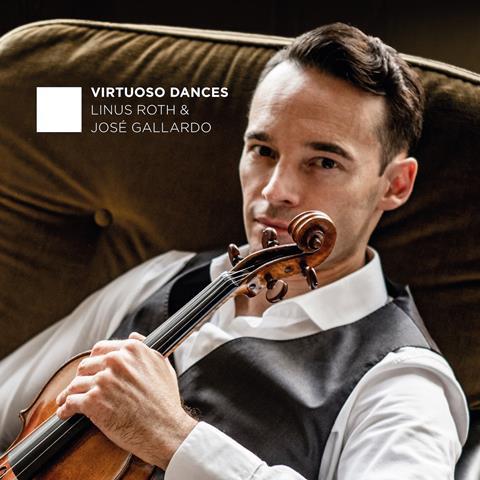 The Strad Issue: May 2021
Description: An upbeat collection of dances for violin and piano to raise the spirits
Musicians: Linus Roth (violin) José Gallardo (piano)
Works: Works by Bartók, Stravinsky, Piazzolla, Brahms, Wieniawski, Bazzini and Szymanowski
Catalogue number: EVIL PENGUIN EPRC0037
Conceived as an antidote to lockdown, Virtuoso Dances does what it says on the cover: it's a nicely balanced selection combining dance influences and showmanship. But Munich-based, double ECHO Klassik-winning violinist Linus Roth takes a while to get going.
If Bartók's Romanian Folk Dances are ubiquitous, they also offer a range of folk inflections and plenty of interpretative scope – neither of which Roth seems to take particular pleasure in. The first dance is more Romantic than rustic and the Middle Eastern, mystical third sounds hesitant.
Characterisation can sometimes seem lacking in Stravinsky's Divertimento too, with Roth tempering the chugging squeezebox effect of the 'Dance suisse' and the light caprice of the 'Scherzo'. The four Brahms Hungarian Dances are also overall a little under-coloured.
But Piazzolla's Le Grand Tango struts and smoulders, and in a pair of showpieces – Wieniawski's Polonaise de concert and Bazzini's La ronde des lutins – there's more abandon, not least in the brisk (and accurate) bow-bouncing and left-hand pizzicatos of the latter. Szymanowski's Nocturne and Tarantella op.28 makes for a more substantial finale, with the Nocturne's evocative, perfumed air and Spanish flavour preceding a propulsive and spirited Tarantella. The instruments are well captured across their ranges and this is an upbeat listen – if occasionally a little under-projected.
EDWARD BHESANIA