Weinberg's Violin Concerto is a work of passionate intensity, as the German violinist found – even though he hadn't encountered the composer until eight years ago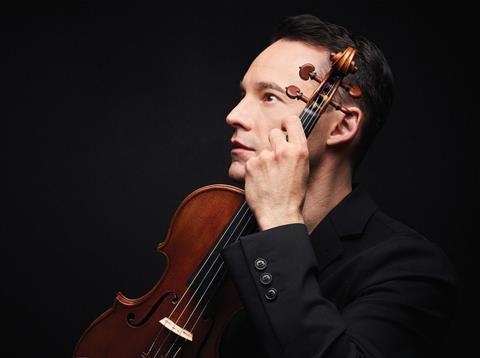 I can well remember when I first discovered the music of Mieczysław Weinberg. In 2011 I was invited by the cellist Eliah Sakakushev to perform at his chamber music festival in Wonfurt, Germany. We were playing a piano trio with José Gallardo, by this composer I hadn't heard of, and I went into our first rehearsal totally blind.
Straight away I was shocked by the quality of the music: the intensity, the unique musical language he had; and I recall thinking: 'My God, what did this man go through in his life to write such emotive music?' I went home hoping that he'd written something else for the violin and was amazed to find such a treasure trove: seven sonatas for violin and piano, three for solo violin, and a violin concerto that had completely passed me by.
At the same time I began to research his life, and found the answers to my question: that he had gone through the worst tragedies of the Holocaust, then been victimised and imprisoned in Russia – and yet throughout all his works there's so much hope and light. I was fascinated by Weinberg and his music, and knew I had to learn more.
I've now played the Violin Concerto many times on the concert stage, although the first time I performed it was when I recorded it with the Deutsches Sinfonie-Orchester Berlin in 2013. A year later I gave the German premiere of the concerto, an occasion that filled me with trepidation. I'd learnt it by heart and knew it was an incredible piece, but I felt the responsibility of introducing the audience to this little-known composer: if I didn't play well, would they think the piece wasn't good? Would that be the end of the concerto? But I was convinced of its quality: in the end it was a huge success and I've now played it in many other countries and had the same enthusiastic response.
The real heart of the concerto is the third movement, which I think is one of the most touching slow movements ever written. You can really feel the pain and struggle Weinberg had to go through all his life. His technique is often to introduce a theme right at the start, then to bring it back again at the very end in a different way.
The concerto starts fortissimo, with cracking percussion and then a furious entry for the violin. In the ensuing movements there's a lot of drive and energy from the huge orchestra the piece requires, but then it ends with the same theme as a recollection of the beginning, with the score marked 'pianissimo, morendo' (dying).
Riccardo Muti once remarked that the quality of a performance is dictated by the length of the silence between the last note and the first spark of applause. This concerto ends with the perfect, touching silence that always seems to work. If you've played it well, the audience understands this feeling intuitively, and the applause is always something very special.
Playing the concerto can be emotionally very exhausting, but also incredibly rewarding. Before discovering Weinberg, I always thought that if a composer had been forgotten, it's because their music wasn't great. Weinberg's is first-rate, and I think we have a responsibility as artists to fight for a composer if we really believe that.
It's amazing that stars such as Oistrakh, Rostropovich, Kogan and Gilels all played Weinberg but none of their pupils who pursued international careers showed interest – they were more persuaded by more progressive artists such as Schnittke and Pärt.
There's also been a misconception that Weinberg was a pupil of Shostakovich, which perhaps gives the impression that his work must be less good. In fact, Weinberg himself once said: 'I am Shostakovich's pupil, though I've never had lessons with him' – simply meaning he was inspired by him. I think Weinberg might have inadvertently damaged his own reputation with these few words!
INTERVIEW BY CHRISTIAN LLOYD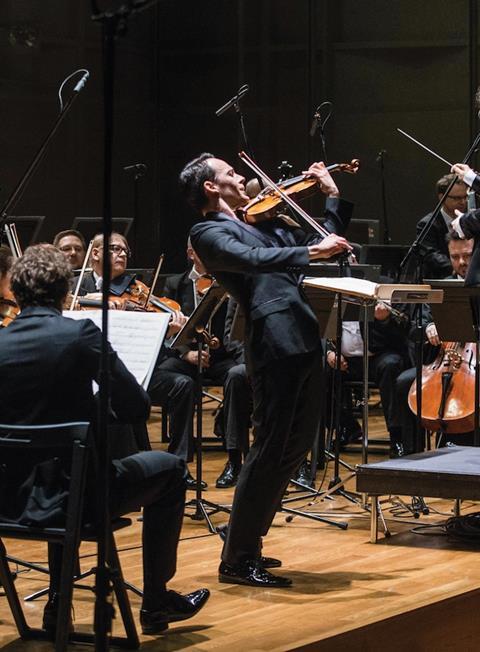 This article was published in the December 2019 'Romanov' Amati issue

Exploring the fascinating story of the 1677 'Romanov' Nicolò Amati viola - once part of Russia's Imperial Collection. Explore all the articles in this issue.

More from this issue…