Linus Roth conjures a harmonious marriage of opposites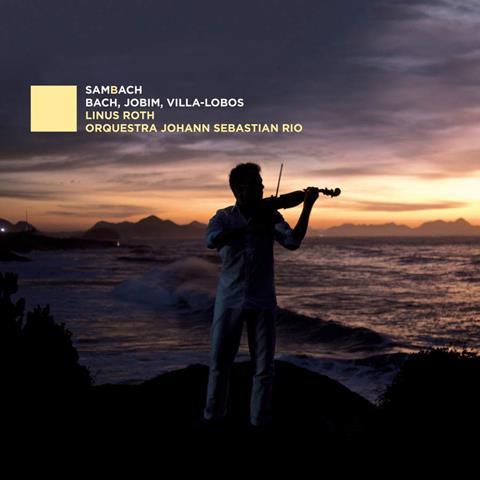 The Strad Issue: December 2023
Description: Linus Roth conjures a harmonious marriage of opposites
Musicians: Linus Roth (violin) Orquestra Johann Sebastian Rio/Felipe Prazeres
Works: Works by Abreu, Azevedo, Bach, Bandolim, Barroso, Benjor, Jobim, Rosa, Valente, Valle and Villa-Lobos (all pieces but Bach arr. Zandonade)
Catalogue number: EVIL PENGUIN EPRC0055
J.S. Bach and Brazilian samba? But yes. This unusual programme – melding the guiding namesake of Rio de Janeiro-based chamber orchestra Johann Sebastian Rio with the music of its homeland – was Linus Roth's idea for a second, tailor-made collaboration with the ensemble after a Belem music festival brought them together to play Vivaldi.
It takes some doing to glide smoothly between two such contrasting musical languages, but Roth has been clever, using Bach-inspired Villa-Lobos (Villa Cantilena and Canção Sentimental ) as a bridge, in an arrangement featuring notably Bachian violin figuration; then for the ensuing solidly samba repertoire, the orchestra retains not just its classical formation but even its harpsichord.
That's not to say that it isn't still a touch discombobulating to hear 'The Girl from Ipanema' so soon after Bach's Violin Concerto in E major, but it does sound good. The Bach itself has fine tonal sweetness and an airy springiness. The Villa-Lobos, too, contains some genuine treats, notably the silky sensuousness of Roth's central cadenza and the orchestra's re-entry via luminously lucid, softly glassy upper strings.
Add palpably high-resolution audio, immersive listening and even some unusual audience colour – the recording derived from two concerts in Rio's Sala Cecilia Meireles, and the effortless rhythmic snap and lilt of 'Mas que nada' gets the public singing along – and this is classy fun.
CHARLOTTE GARDNER