Lyricism is to the fore in this unaccompanied Bach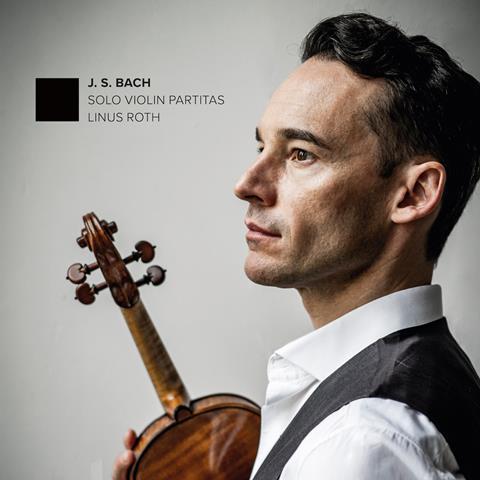 The Strad Issue: April 2022
Description: Lyricism is to the fore in this unaccompanied Bach
Musicians: Linus Roth (violin)
Works: Bach: Solo Partitas: no.1 in B minor BWV1002, no.2 in D minor BWV1004, no.3 in E major BWV1006
Catalogue number: Evil Penguin Classic EPRC 0040
Linus Roth produced a CD of Bach's three unaccompanied sonatas last year. Here are the three partitas to complete the set, performed with rich vibrato and resonant close recording. The opening Allemande of the B minor Partita has crisp dotted rhythms emphasised by firm bowing, and the following Double is in gentle, mellifluous contrast. Later, Roth carries a strong melodic line through the constant broken chords of the Sarabande, though the Tempo di borea is a tad laboured.
The Allemande of the D minor Partita is simply and subtly shaped. The Courante flows elegantly, the Sarabande is stately. And so to the great Chaconne. The opening is airy and lifted, and in the early variations Roth's tone is almost veiled, allowing the music to progress without undue interference. He lets Bach's music speak for itself here, not getting in the way. The semiquavers of the central section, slightly detached, have crystalline clarity. Only when he heads back to D minor does Roth become more urgent, and from there he builds slowly to the final statement of the theme.
This is a fundamentally lyrical account, imbued with grace and beauty. The Preludio of the E major Partita is neatly played and many of the following dances are quite delicate; only the Bourrée is truly energetic.
TIM HOMFRAY