Ever heard of Rita Strohl's Great Dramatic Sonata 'Titus et Berenice'? No? Sandra Lied Haga uncovers a long-neglected work for cello and piano
Discover more Featured Stories like this in The Strad Playing Hub
I wish to shine a light on the Great Dramatic Sonata 'Titus et Berenice' for cello and piano by Rita Strohl (1865-1941), first and foremost because it is uniquely beautiful, and something beyond what the standard cello repertoire has to offer. The Strohl Sonata allows and encourages someone who is deeply focused on and passionate about sound and romanticism to fully embrace it, with the absolute and entire range of the cello at one's service to do so.

It was in 2019 - just prior to travelling to Moscow for the recording of my debut album of the Dvořák Cello Concerto and Tchaikovsky's Rococo Variations in legendary Great Hall of Moscow Conservatory - that I was invited to play the Strohl Sonata in a concert in Stockholm. I had never heard of the piece before, nor the composer, and to my great regret I had to say no, due to the time overlap with my recording. I did however, out of curiosity, start listening to the Sonata, and was immediately struck by its endless melodic lines of beauty, its dramatic vibe and how it build up to the many passionate overloads of emotions. All of the above left me to wonder why it is never played, with a mere exception or two.

This was the moment when I decided that I absolutely had to play this music to as many people and audiences as possible, and furthermore to record this fantastic work.
The Strohl Sonata is, in my opinion, a delightful combination of the most essential musical aspects a cellist and musician can dream of. I have played it in concerts several times over the past years, and the beautiful lines and melodies go straight into the audiences' hearts, as it does for the performer. I sense and recognise that this music touches the audience very much and stays with them after the concerts. People want to hear it again.
The Sonata is difficult to play, both for the pianist and cellist. It covers the whole register of the instrument and challenges what a cellist is able to do. This music is miles away from what was traditionally taught at the Paris Conservatory at the turn of the century. Rita Strohl found the classes in music theory and composition boring and antiquated. As a young pianist and student she had the courage to speak out about her opinions, and she started her own classes. Similar to César Franck's Sonata (also on this recording), the Strohl Cello Sonata has a cyclic form where themes recur throughout the entire work. It is innovation within a traditional sonata form.
Rita Strohl went even further than Franck, and built a narrative into her work. She used the play Berenice by Jean Racine, a dramatic story about love, power and glory during the Roman empire. The main characters are Berenice and Titus. The latter, on his way to becoming emperor, sacrifices the true love of his life, Berenice, leaving her heartbroken. The Sonata, in four movements, describes different scenes of the story, and the music takes a strong grip on the listener, ending tragically in the fourth movement.

Rita Strohl's Sonata was often performed during her lifetime, although after her death, as with most other female composers, her compositions were overshadowed by her male colleagues, and later forgotten.

I cannot think of nor imagine any other reason why this beautiful Sonata, which leaves no listener untouched, is hardly ever performed. I wish with all my musical heart that this will change following my new recording!
Sandra Lied Haga and pianist Katya Apekisheva's recording of Rita Strohl's Great Dramatic Sonata 'Titus et Berenice' and César Franck: Sonata in A major will be released on 28 April on Simax Classics.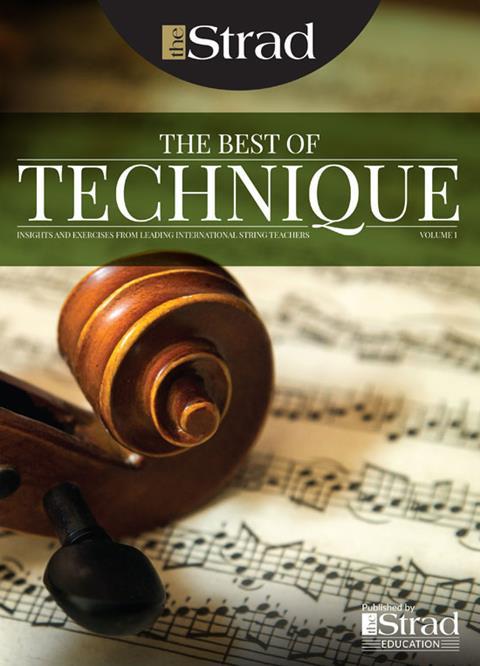 In The Best of Technique you'll discover the top playing tips of the world's leading string players and teachers. It's packed full of exercises for students, plus examples from the standard repertoire to show you how to integrate the technique into your playing.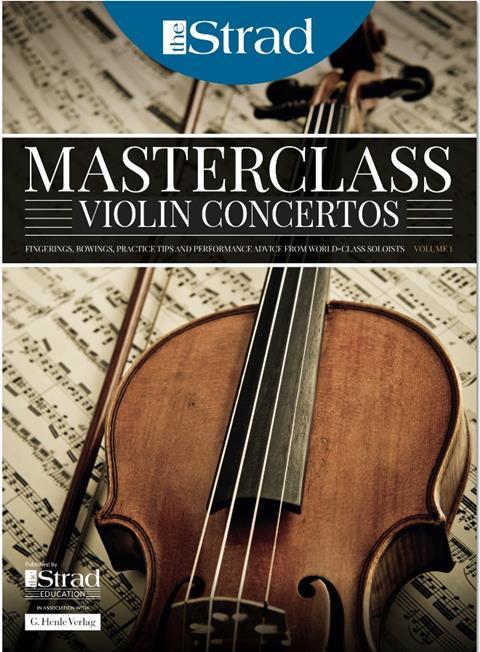 The Strad's Masterclass series brings together the finest string players with some of the greatest string works ever written. Always one of our most popular sections, Masterclass has been an invaluable aid to aspiring soloists, chamber musicians and string teachers since the 1990s.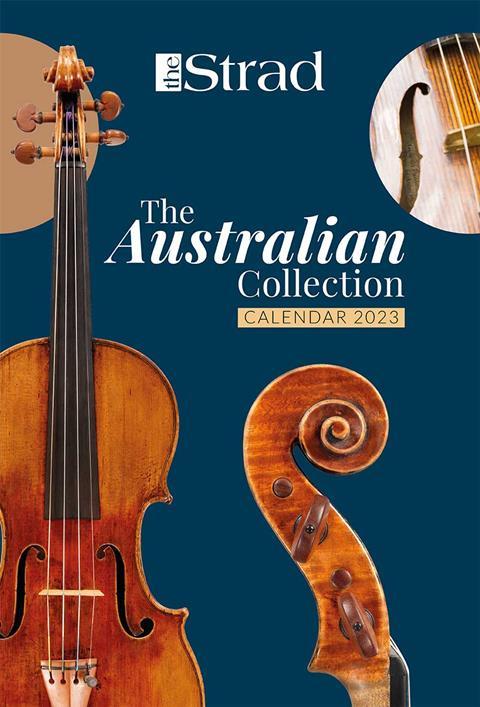 This year's calendar celebrates the top instruments played by members of the Australian Chamber Orchestra, Melbourne Symphony, Australian String Quartet and some of the country's greatest soloists.