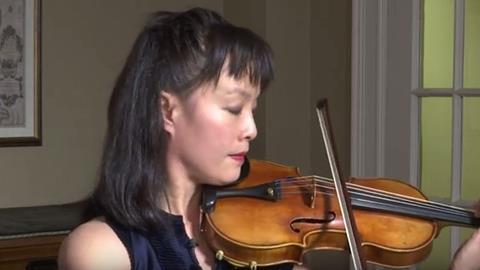 There was evidence that the thief tried to glue the cracks himself with superglue' - Bruno Price, Rare Violins of New York.
The 'Ames' Stradivarius violin is to return to the stage after an extensive year-long restoration.
The instrument was stolen from from the office of violinist Roman Totenberg as he greeted audience members following a concert at Longy School of Music in Cambridge Massachusetts in 1980. It was recovered 35 years later by the FBI's Art Theft Team in 2015 following the death of the presumed thief.
Violinist Mira Wang, a former student of Totenberg's, will play the instrument at a private concert in New York on Monday 13 March. Watch her performing on the violin in the video above.
Read: The rediscovery and authentication of the 'Ames' Stradivarius, by violin maker Phillip Injeian