Young US violinist chosen as beneficiary of newly founded New York based instrument loan organisation Rare Violins In Consortium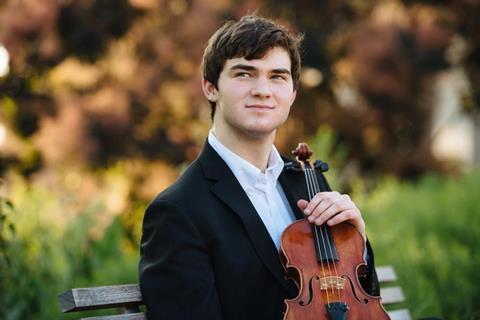 The 1734 'Ames' Stradivari, which was stolen from Roman Totenberg in 1980 and only recovered 35 years later in 2015, in now on long-term loan to 18-year-old violinist Nathan Meltzer.
The violin, whose owner has chosen to remain anonymous, has been loaned thround the newly-founded 'In Consortium', an instrument loan initiative by dealers and restores Rare Violins of New York.
The 'Ames, Totenberg' Stradivari was stolen from the office of Roman Totenberg as he greeted audience members following a concert at Longy School of Music in Cambridge Massachusetts in 1980. Totenberg, who performed into his 90s and taught at Boston University until his death at the age of 101 in 2012, believed he knew who took the instrument – his one-time student Philip S Johnson – but the police were not able to get a search warrant.
The instrument reappeared in June 2015 after Johnson's death, when his former wife brought a violin she had inherited from her ex-husband to violin maker and dealer Phillip Injeian in New York. Injeian was able to authenticate it and return it to the Totenberg family. It was subsequently restored by Rare Violins of New York.
Made when Stradivari was in his 90s, it is believed to also show the hand of his son Francesco Stradivari and Carlo Bergonzi, who was working in the workshop at the time.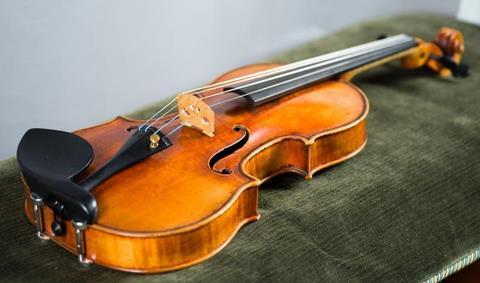 Roman Totenberg's three daughters Amy, Jill and Nina were all at the presentation of the violin to Itzhak Perlman student Meltzer, a Juilliard and Perlman Music Program graduate.
Meltzer wrote on social media:
'During the last days of my final year at the Perlman Music Program, one of my teachers came racing across campus to tell me I was being considered for the loan by a very new consortium of a very special violin.
'I've been in a state of disbelief for the eight weeks since, with how beautiful the violin appears and sounds. It has an amazing power and sweetness.
'Professor Totenberg didn't live to see his violin recovered and restored by Rare Violins of New York, but today I had the privilege to play it for his daughters Amy, Jill, and Nina Totenberg, the newest unofficial members of my family.
'For artworks such as this, as Nina has written, there are not owners or borrowers but basically guardians. Thanks to the generosity of its new anonymous owner, the vision of the Totenberg family, and Rare Violins In Consortium, I have the unexpected joy to be its next guardian. I hope, in some small way, I can continue to honor the memory of Roman Totenberg.'
Read: Stolen 'Ames' Stradivarius violin is recovered after 35 years
Read: Phillip Injeian's account of how he identified the 'Ames' Stradivarius
Read: Roman Totenberg obituary