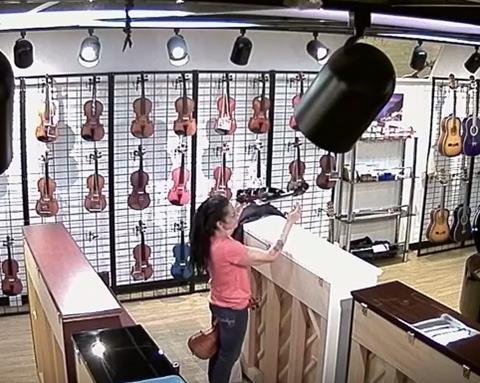 A woman was captured on security camera last week stealing a violin worth $2,616 from Fantasie Music in Halifax, Nova Scotia. The woman is shown brazenly wrapping the instrument - a Fantasie Flame Violin MV400-2 - in her jacket, as the store's owner plays violin for his customers.
The video has no sound, but plainly shows the following sequence of events:
4:10 - Woman appears
9:20 - Takes violin off wall
10:20 - Interacts with people in the store
11:32 - Leaves store
The shop is appealing for anyone with information to get in contact via fantasiemusic@gmail.com.