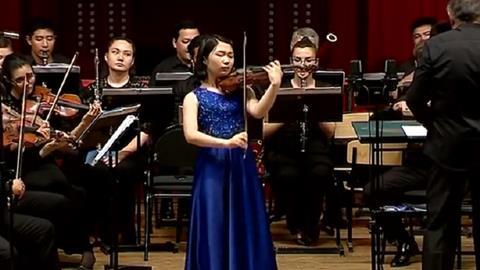 South Korean violinist NaKyung Kang, aged 13, performs Sibelius's Violin Concerto in the Violin Division of the 2017 International Tchaikovsky Competition for Young Musicians - which she won alongside 14-year-old violinist Eugene Kawai from Japan.
The contest was held last month in Kazakhstan, also featuring Piano and Cello divisions. The Cello Division was won by Yo Kitamura from Japan.
NaKyung Kang won fourth prize at the Menuhin Competition Junior Division in London last year.