A concerto with strength of spirit plus a heavenly journey postscript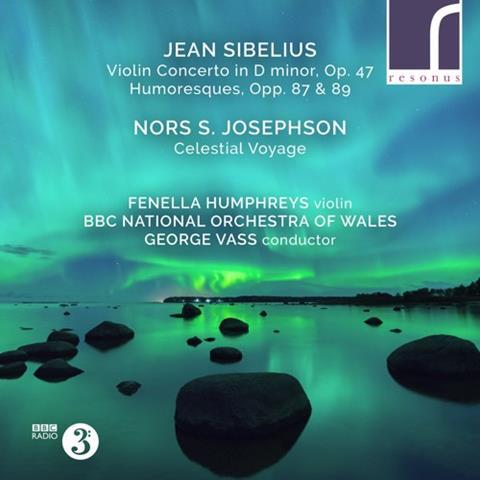 The Strad Issue: July 2021
Description: A concerto with strength of spirit plus a heavenly journey postscript
Musicians: Fenella Humphreys (violin) BBC NOW/George Vass
Works: Sibelius: Violin Concerto op.47; Humoresques opp.87 & 89. Josephson: Celestial Voyage
Catalogue number: RESONUS RES10277
Fenella Humphreys was once taught by Sidney Griller, whose Griller Quartet still offers a masterclass – courtesy of Decca – in what Sibelius meant when he marked a movement 'Adagio di molto'. That's as relevant to the D minor Violin Concerto as the D minor String Quartet, both of which are arguably suffering in our restless, hectic age.
How do Humphreys and her Pietro Guarneri fare here? Her Adagio is perhaps not sufficiently molto, but she does access the fortitude implied by that marking by means of more than just her chosen speed, and can be applauded on that front. Otherwise, the reading of the opening movement lacks through momentum, frequently slowing to linger and failing to tap figuration for its inbuilt forward drive. I do feel the concerto as a whole is more effective when it feels more born of the outdoors, though I like the slightly lumbering feel and woody tone of the finale, which never tries to dazzle. The music can work in this low-octane mode.
There is nothing wrong with Humphreys' technique, as the six Humoresques show. With Vass and the BBC NOW in cahoots, she accesses the serious coquettishness and oscillating character of the pieces with charm and seems entirely inside the style of each. Particular highlights include the knotty conversation of op.87 no.1, the gentle comedy of op.89 no.1, and the light colours and string harmonics of op.89 no.2. It would have been good to hear a contemporary piece that spoke more of the here and now than Nors Josephson's Celestial Voyage, which appears more like a postscript to the Sibelius. Resonus's sound is impressive.
ANDREW MELLOR