Scottish violinist is expected to sit for a three- to four-year term as head of European String Teachers Association's UK chapter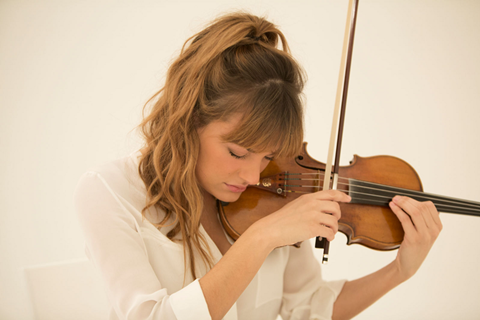 ESTA UK, the British branch of the European String Teachers Association, has announced that Nicola Benedetti is to be its next president.
She will succeed David Le Page, learder of the Stratford-Upon-Avon based Orchestra of the Swan, who is credited for changing the role from an essentially honorary one to something more hands-on.
'He changed the face of the presidency by being especially active and supportive and we know Nicola is committed to continue in the same vein,' said the organisation's chairman John Shayler.
Benedetti said: 'I am delighted to become the next ESTA UK president and to continue the excellent work that David has undertaken during his tenure.
'Exceptional teaching from dedicated music teachers takes place all over the UK and I believe it is our responsibility to support them. ESTA is brilliant at bringing teachers together to discuss best practices and to share ideas.
'I very much look forward to meeting more of them from across the UK.'
Benedetti's first official engagement is an event in Leeds on 4 July