Together they will launch a series of one hour webinars through Gio's Green Cross Training company to offer help for those in need this winter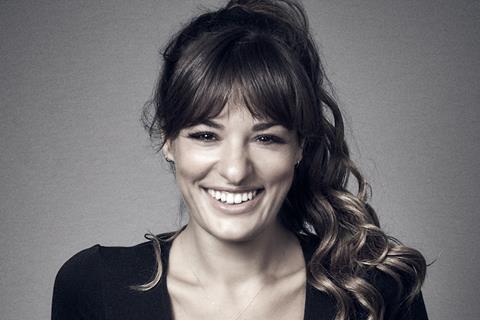 Nicola Benedetti and her Foundation are collaborating with her father Gio Benedetti and his company Green Cross Training for the first time this December, through a series of one hour webinars to offer help to those needing mental health support and to promote healthier work and home environments.
Winter often brings with it a series of mental health challenges – among them family concerns, financial worries and S.A.D. In a YouGov study, over 50% of respondents said that this time of year adds stress and pressure, with 30% of those saying they feel a decline in their mental wellbeing. This year brings further anxieties for many people due to COVID-19 with furlough, redundancy and lockdowns. The aim behind this webinar series is to tackle some of those anxieties.
GCT delivers courses from across the safety, compliance and wellbeing sector, providing mental health support and training to people across the UK. The Winter Wellbeing webinars, delivered with the Benedetti Foundation, will cost £10 per person.
The webinars last one hour and will explore the following topics:
Mental Health: What is Mental Health and how does it affect us?
Winter Triggers: What are the common winter triggers and how do they affect us?
Action Planning: What can we do to manage mental health and stay in control
Signposting & Support: Exploring the support networks and organisations available to help
There will be three sessions a day on the following dates:
Tuesday 1st December
Wednesday 2nd December
Tuesday 8th December
Tuesday 15th December
Thursday 17th December
As part of the webinars, Dr Christian Jessen, known as the TV Doctor, will host two 'Ask Me Anything' sessions on mental health and Dr Raj Persaud will offer two sessions based around his new book The Mental Vaccine for COVID-19: Coping with Corona Craziness.
Watch: Nicola Benedetti introduces the Global Violin Sessions
Read: Benedetti Foundation presents the Global Violin Sessions
The Benedetti Foundation will be providing an additional series of wellbeing sessions for adults and children involved in music, to compliment the training GCT provide through its webinars. The Foundation will also offer wellbeing, mindfulness and yoga sessions with Elena Urioste, available to all who sign up. Dates available here.
Nicola Benedetti commented, 'I have always been inspired by my father's work ethic and drive in business, and cannot think of a more appropriate purpose to collaborate for the first time in bringing help to people in need of mental health support this winter. Through the Benedetti Foundation, we hear first-hand from families, people at work, students, the young and elderly alike, how increasingly vulnerable people have become during this period. We know that music provides great solace for people, but sometimes that is not enough. We are honoured to collaborate with Green Cross Training, to provide these high-quality webinar sessions.'
Ross Abbott, Learning and Development Manager, Green Cross Training commented, 'I am delighted that Green Cross Training has the opportunity to work in partnership with the Benedetti Foundation to reach and support the nation. For many of us the year has had impacts that have affected our Wellbeing, this can be more noticeable especially in Wintertime. This series of Webinars, throughout December discusses common triggers, looks at coping strategies and the fantastic support services that are available. To be able to use our skills to support the nation is fantastic, especially at a time when some may need it the most.'
Watch the video on Winter Wellbeing Webinars here
More information here