Bloch's Prayer was the Israeli–American cellist's entry to understanding Jewish music – and in fact provides a perfect example of 'the Jewish sonata form'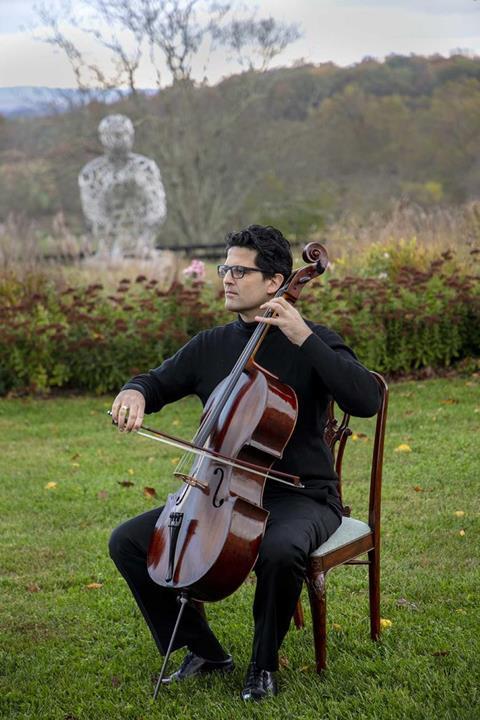 In 1924 Ernest Bloch wrote three short pieces which he called 'From Jewish Life'. The first of these, Prayer, was the first work I studied with the Russian cellist and tutor Boris Pergamenschikow when I began studying in Berlin. Having grown up in Israel, I'd had Jewish music around me all my life, but until working with Boris I hadn't thought about what it meant. It opened up the whole world of Jewish music to me, and it's what led me to call my inaugural CD The Jewish Soul. Living away from my home country of Israel in the cosmopolitan environment of the US, I've found my Jewish identity has become more and more important. I play this piece very often as an encore and each time it takes me to a different place, depending on the hall, the pianist and the audience. It's a perfect example of what I call 'the Jewish sonata form'.
When other cellists play it, I so often hear them give everything they've got in the first couple of minutes. Then the other three quarters of the piece just sounds the same. For me, it should be the other way round, which makes sense if you think of the layout of a synagogue. The congregation sees the cantor on stage in front of them, with his back turned as he recites from the Torah. Then you hear a low humming as they react to what he's saying. Slowly the prayer comes in and the audience becomes more involved, so the volume increases. Then the melody of the piece gets higher as the women become involved – because they're standing in the balcony, not with the men down below. There's a humorous part in the middle, which I see as a kind of satirical look at Jewish life, and it provides a counterpoint to the final part, which is where the energy and passion of the piece really lie. There are intense, fast, Russian-sounding passages on the A string, which in my mind feel like you're standing before the fires of Hell awaiting judgement. At this point I always tell my accompanist not to stay with me exactly, so there's a slight discrepancy between us. Finally there's a moment that feels like a knife going into your heart, which Bloch emphasises with a quartertone. It feels like the knife being twisted suddenly, and it's followed by three chords on the piano – two of them dissonant, then the last one a release. There I give a lot of vibrato and change to a down bow to end with the pianist and bring it back down to earth.
Read Cellist Amit Peled launches online cello academy sessions
Read Sentimental Work: Camille Thomas
Read: Sentimental Work: Narek Hakhnazaryan
I can't say that this is what Bloch had in mind, but this is the structure I've found that brings real meaning to the piece, and which the audience responds to when I play it. I always tell students that they should find their own structure within a piece, and then test it out on an audience to see how they react. Lots of people have told me it reminded them of their bar mitzvah, or their cantor's voice while they were growing up – some audience members will even cry.
One of the most memorable performances I've given was for a group of university students at a college lecture, even though they weren't studying music. First I played it as if I was on cruise control, just going through the motions, and they said it was a fine performance, nice tone, and what they thought it meant. Then I played it properly, and they were shocked by the difference: 'more connected', they said, and 'Amazing – you were feeling just what we told you!' Then I explained my interpretation, and it felt like the first time I'd really communicated what we mean by 'telling a story through the music'. To me, it shows that we as performers can do so much more with a piece of music if we can find how to channel our thoughts into the right emotions.
This article was published in the March 2021 Francesca Dego issue
The Italian violinist is granted the rare opportunity to record on Paganini's 'Il Cannone' Guarneri 'del Gesù'. Explore all the articles in this issue. Explore all the articles in this issue
More from this issue…