A fine new cycle makes the case for this Austrian master's quartets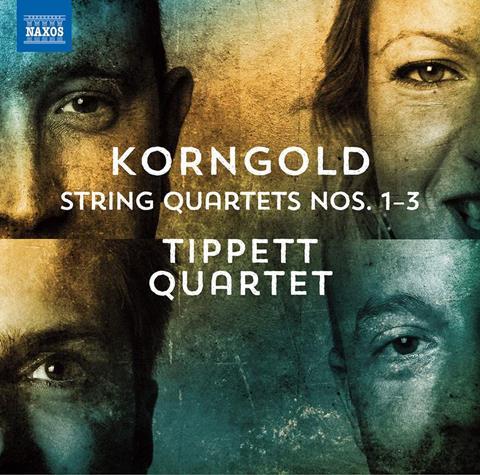 The Strad Issue: May 2023
Description: A fine new cycle makes the case for this Austrian master's quartets
Musicians: Tippett Quartet
Works: Korngold: String Quartets nos.1–3
Catalogue number: NAXOS 8.574428
We don't perhaps most readily associate Korngold with chamber music, but something of the richness of his orchestral writing lies in these quartets. That's certainly true in the First Quartet, replete with double- and triple-stopping. The Tippett Quartet's playing here (see Session Report, April 2023) is fearless, not only in creating a wall of sound, but also relishing the dissonances in the complex and chromatic counterpoint created by the 26-year-old Korngold. In the lighter finale, however, the spirit struggles to fly.
To the Second Quartet (1933) the group brings agile playing in the opening Allegro and apt levity in the charming Intermezzo. The Larghetto is an extraordinary movement, opening with wide, distant chords (almost 20 years before Vaughan Williams's choral 'Full fathom five') and first violinist John Mills soars beautifully over glowing harmonies from his colleagues.
By the time of his Third Quartet of 1944, Korngold was in Hollywood. His biographer Brendan Carroll tells us that music from four film scores was incorporated into this final quartet, the most obvious (and lyrically luscious) of which is the love theme from The Sea Wolf (1941). There's turbulence here too, which the players shape eloquently.
A slightly boxy recording tends to prevent the textures from breathing, and the playing of the Doric Quartet on their Chandos recording may be more nuanced and colouristic, but this is a fine offering, and at budget price.
EDWARD BHESANIA