Visceral and satisfying playing in post-Bartókian quartets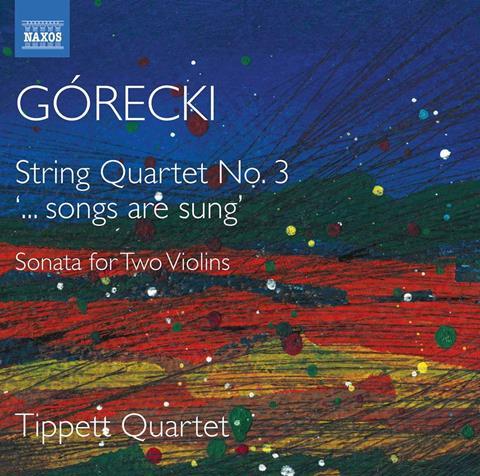 The Strad Issue: July 2020
Description: Visceral and satisfying playing in post-Bartókian quartets
Musicians: Tippett Quartet
Works: Górecki String Quartet no.3 '…songs are sung'; Sonata for Two Violins
Catalogue Number: NAXOS 8.574110
A little slower, more yielding and less edgy than the pioneering Kronos Quartet recordings on Nonesuch, the Tippett Quartet continues to bring Górecki out of the film-music world that made him fashionable and into the mainstream of Soviet-bloc, post-Shostakovich chamber music.
The Tippetts' vibrato infuses the glacial progress of the Third Quartet's opening threnody with a flicker of human warmth, aided by an enveloping but not claustrophobic studio acoustic, and connects the central ostinato movement back to Polish folk music as well as to its metamorphosis in the hands of Szymanowski. The long, slow finale is sustained with passion as well as a beautifully hushed rather than austere simplicity – Górecki in 1995 making something personal of Beethoven's late Adagio writing – that invites rather than demands patience on the part of the listener.
Belonging to Górecki's early, Modernist period, the Sonata for Two Violins (1961) pays its Bartókian dues with angular melodies and crunching chords – yet the upper voices of the Tippett Quartet sound equally at home in this much more abrasive idiom. The first movement's thrilling martellato barrage is answered by superfine, spun-silk unison playing in the central Adagio, more hauntingly sustained than their rivals on record, before John Mills and Jeremy Isaac sympathetically downplay elements of the grotesque in the pizzicato episodes of the finale in favour of sustaining a tension that results in a visceral, entirely satisfying catharsis.
PETER QUANTRILL