A tale of two halves from this New York quartet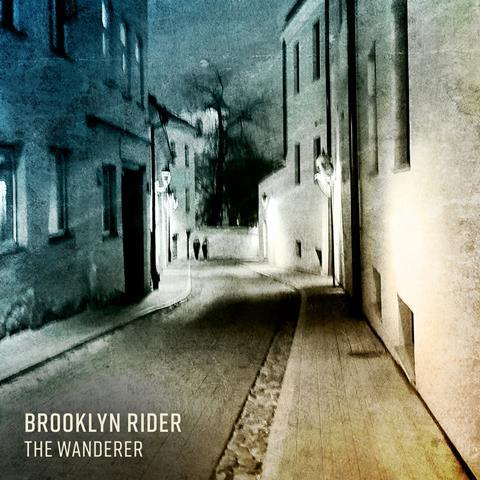 The Strad Issue: May 2023
Description: A tale of two halves from this New York quartet
Musicians: Brooklyn Rider
Works: Golijov: Um dia bom. Grau: Aroma a distancia. Schubert: String Quartet no.14 in D minor 'Death and the Maiden' D810
Catalogue number: IN A CIRCLE RECORDS ICR025
'The Wanderer' is an apt title for this live recording by New York-based quartet Brooklyn Rider, not least for Gonzalo Grau's Aroma a distancia. The Venezeulan's six-minute work is imbued with memories of the musical and (especially) dance styles he has absorbed during his peripatetic 50 years. It's infectious, not a second too long, and the audience in Lithuania's Paliesius concert hall greets it warmly.
Memories of musics past also permeate Osvaldo Golijov's Um dia bom, tracing a life as told to a child from morning to midnight and beyond. Influences ranging from a traditional Yiddish folk song to Chick Corea and Blind Willie Johnson bubble up to the surface, not to mention Gershwin and Vivaldi.
The main work, though, is the Schubert quartet, which naturally comes up against a barrage of competition. It must have been gripping in concert but transfers less well to a recording. Brooklyn Rider's upfront, vibrato-light tone suits contrasting moments of hysteria and stasis: much of the finale is truly engrossing, and the organ-like tone of the slow movement's opening is well worth hearing. But other moments lack the depth of exploration you hear in certain other recordings (the Pavel Haas Quartet on Supraphon has made for a telling comparison). Maintaining roughly the same speed for the Trio as the Scherzo makes it sound merely hurried. And, for all the quartet's lingering over those awed silences at the work's opening, the first movement feels a little cosmetic. Brooklyn Rider is impressive in the two new works, but – despite many fine things – doesn't quite compete in the Schubert.
DAVID THREASHER