The MERITA project aims to help 38 young string ensembles in the early stages of their careers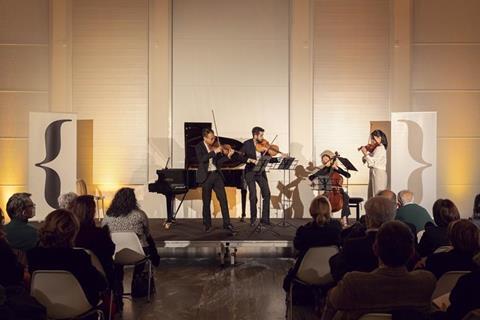 Read more news stories here
Le Dimore del Quartetto, the Italian organisation supporting emerging chamber music groups, has made its MERITA platform available online. The three-year pan-European project aims to help 38 young string quartets grow their international profiles; the acronym 'MERITA' is derived from chamber Music, hERItage and Talent.
The purpose of the platform, which went live on 28 July, is to allow the participating quartets to present original projects directly to concert organisers. 'Mobility and creativity are fundamental and essential elements for artists in the crucial years marking the beginning of their careers,' said Le Dimore del Quartetto founder and president Francesca Moncada. 'The project was designed around the needs of artists, but also the resources they can represent for heritage and territories.'
Co-funded by the European Union, the MERITA project involves 17 cultural institutions from 12 countries. As well as the digital platform, it offers the quartets training, networking and performance opportunities. According to the organisation, 'MERITA aims to innovate the functioning of the chamber music industry by matching the demands of musical institutions with the natural aptitudes of quartets, through the creation of original projects capable of intercepting new job opportunities for young musicians; to improve the training and capacity-building of emerging chamber music artists in order to expand, internationalise and consolidate their careers; and to activate lesser-known heritage and territories through music and European networking and circuiting.'
The 17 participating cultural organisations are: Comitato AMUR – Milan (Italy); B & M Theocharakis Foundation – Athens (Greece); Beogradska Umetnička Nova Teritorija (Belgrade Artistic New Territory – BUNT) – Belgrade (Serbia); Cadenza Arts Management Ltd – Budapest (Hungary); EuAbout Lab ASBL – European Association for Research, Educational, Cultural and Social Innovation – Bruxelles (Belgium); Europa Nostra – The Hague (The Netherlands); European Historic Houses – Bruxelles (Belgium); Experimentadesign – Associação para a Promoção do Design e Cultura de Projecto – Lisbon (Portugal); Julian Cochran Foundation – Warsaw (Poland); Kolarac – Zadužbina Ilije M. Kolarca – Belgrade (Serbia); Lofoten Internasjonale Kammermusikkfest – Oslo (Norway); ProQuartet – Centre européen de musique de chambre – Paris (France); and Qendra EVENT – Tirana (Albania).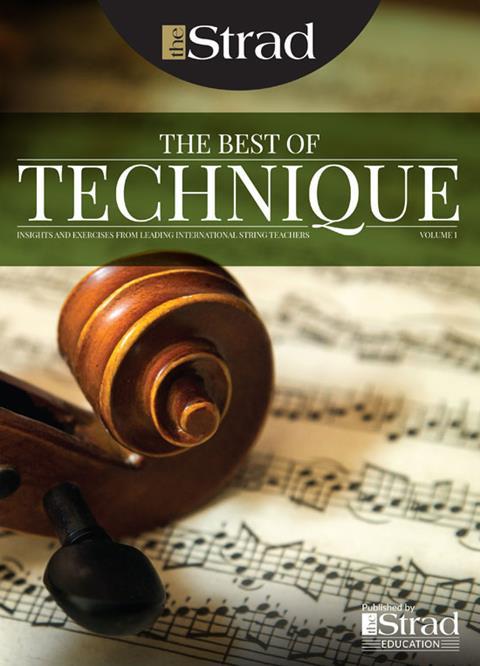 In The Best of Technique you'll discover the top playing tips of the world's leading string players and teachers. It's packed full of exercises for students, plus examples from the standard repertoire to show you how to integrate the technique into your playing.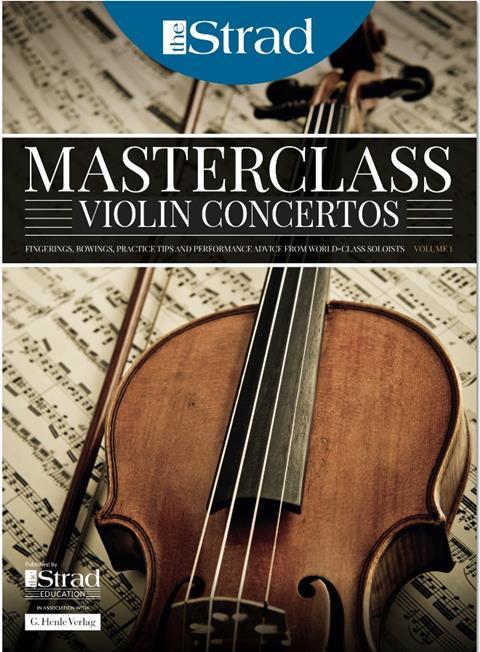 The Strad's Masterclass series brings together the finest string players with some of the greatest string works ever written. Always one of our most popular sections, Masterclass has been an invaluable aid to aspiring soloists, chamber musicians and string teachers since the 1990s.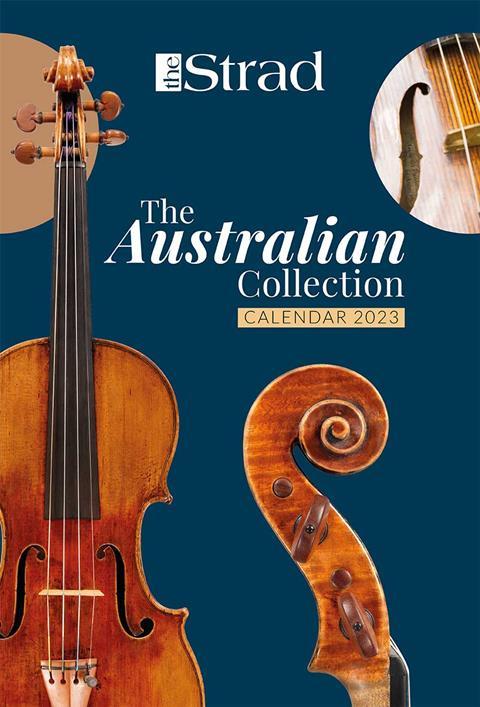 This year's calendar celebrates the top instruments played by members of the Australian Chamber Orchestra, Melbourne Symphony, Australian String Quartet and some of the country's greatest soloists.