Exhilarating recordings of chamber-musical byways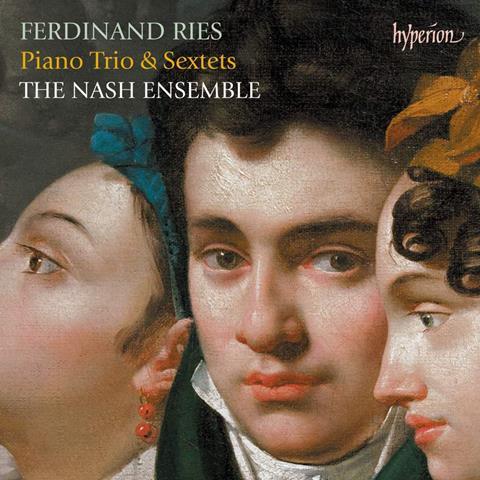 The Strad Issue: September 2022
Description: Exhilarating recordings of chamber-musical byways
Musicians: Nash Ensemble
Works: Ries: Piano Trio in C minor op.143; Grand Sextet in C major op.100; Sextet in G minor op.142; Introduction and a Russian Dance op.113 no.1
Catalogue number: HYPERION CDA68380
In his early maturity, Ferdinand Ries was one of Beethoven's closest associates, as both piano pupil and amanuensis. He later carved out a lucrative career as a virtuoso pianist, often starring in performances of his own compositions, now relegated to relative obscurity. London audiences were especially captivated by the 'romantic wildness' of his playing, a characteristic that is amply replicated by both pianists featured on this disc. Benjamin Frith demonstrates virtuosity in abundance, partnering cellist Adrian Brendel in the Introduction and a Russian Dance and joining the unusual instrumentarium (piano, harp, clarinet, bassoon, horn, double bass) for the op.142 Sextet's kaleidoscopic timbral combinations and lively Hungarian finale, all persuasively delivered.
The other pianist, Simon Crawford-Phillips, stands out in the Grand Sextet op.100, and skilfully negotiates a demanding concertante role in the opening movement and takes the lead in the central Andante's intricate variations on the Irish ballad 'The Last Rose of Summer'. The limelight is apportioned more equably in the rondo finale and in the first two movements of the Piano Trio op.143, in which Brendel and violinist Stephanie Gonley contribute melodic, expressive roles realised with taste and discernment; however, Crawford-
Phillips provides most of the fireworks in the Trio's exhilarating finale. The clear, clean recordings seem largely balanced in favour of the piano.
ROBIN STOWELL