Athletic performances of eclectic music by a British composer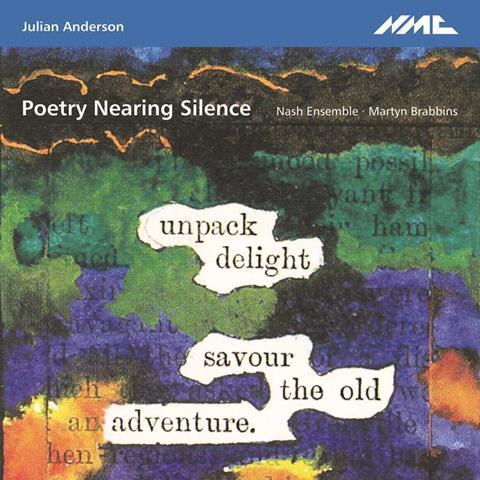 The Strad Issue: February 2020
Description: Athletic performances of eclectic music by a British composer
Musicians: Nash Ensemble/Martyn Brabbins
Works: Anderson: Ring Dance; The Bearded Lady; The Colour of Pomegranates; Prayer; Poetry Nearing Silence; Another Prayer; Van Gogh Blue
Catalogue Number: NMC D256
'Hard to pin down' is the phrase used in this deeply rewarding disc's booklet notes to describe the music of its featured composer, referring to Julian Anderson's refusal to adhere to a particular style or -ism, and his willingness to glide effortlessly between contrasting techniques across his very varied output. It's an eclecticism that's reflected well in the repertoire brought together here, each piece given a probing, vibrant delivery from the Nash Ensemble under Martyn Brabbins that it would be difficult to better.
Violinists Benjamin Nabarro and Michael Gurevich bring a remarkable sustained intensity to the almost La Monte Young-style minimalism of Ring Dance's austere open strings, peering deeply inside to discover the musicality in such bare, sparse material.
Violist Lawrence Power, however, is lithe and athletic in Anderson's vigorous work-out Prayer, which brings a plethora of styles to a single, solo piece, from whispered, distant harmonics to rushing runs and biting interjections. Nabarro returns for Another Prayer, in which Anderson reimagines the same piece for violin – less a transcription, more a wholesale makeover, which Nabarro delivers with a delicious freshness and buoyancy.
The Nash string players are more embedded within the ensemble textures of Anderson's two ensemble works featured here – the Tom Phillips-inspired Poetry Nearing Silence, and the sumptuous Van Gogh Blue – but both receive vivid, colourful accounts that make the composer's unusual hues shine brightly. Recorded sound is close, warm and truthful.