Delightful playing showcases trios by Ms Mendelssohn and Mrs Schumann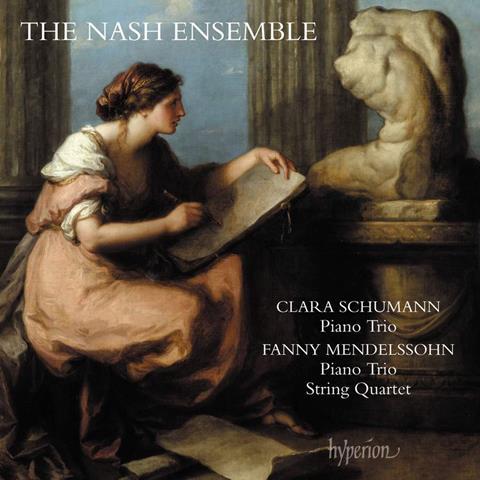 THE STRAD RECOMMENDS
The Strad Issue: July 2020
Description: Delightful playing showcases trios by Ms Mendelssohn and Mrs Schumann
Musicians: Nash Ensemble
Works: Clara Schumann: Piano Trio. Fanny Mendelssohn: Piano Trio; String Quartet
Catalogue Number: Hyperion CDA 68307
I admit to initially being put off Clara Schumann by her Piano Concerto, but that was a teenage work. Her Piano Trio, completed a decade later, in 1846, is a much more distinguished offering, as the Nash Ensemble members here make abundantly clear. In the first movement the players (Stephanie Gonley, Adrian Brendel and Simon Crawford-Phillips) convey the intimacy of the salon with natural interplay between the instruments, while also giving voice to a Romantic expression. There's room for more playfulness in the Scherzo but the Andante is presented for the gorgeous song that it is.
The fleeting third movement of Fanny Mendelssohn's Piano Trio goes as far as being titled 'Lied', and it's delivered with the same glow, but the highlight of this work is the turbulent first movement: the playing is never polite but also avoids distorting the work's expressive parameters. There's more drama in Mendelssohn's String Quartet, not least in the tightly coiled energy and boldly presented fugato of its Allegretto, and the flamboyant delivery of its finale.
Though the playing all-round is impressive, Crawford-Phillips is the high-quality glue that binds the stylistic tone together. With performances such as these, and an excellent recording to match – richly detailed yet beautifully blended – this comes as a warm hug in these socially distanced times.
EDWARD BHESANIA