An outstanding dance-infused account of these much-recorded works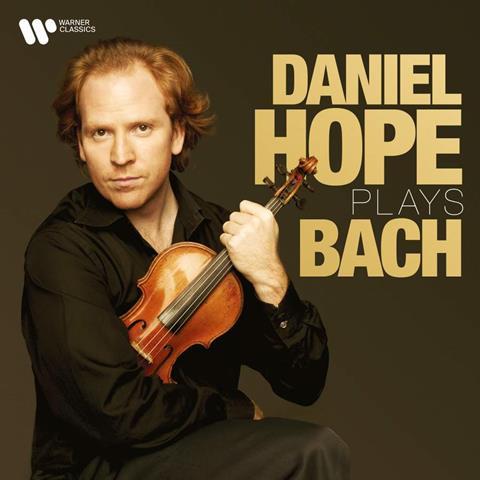 THE STRAD RECOMMENDS
The Strad Issue: July 2022
Description: An outstanding dance-infused account of these much-recorded works
Musicians: Daniel Hope, Marieke Blankestijn (violins), Kristian Bezuidenhout (harpsichord) Jaime Martín (flute) Chamber Orchestra of Europe
Works: Bach: Concerto for two violins in D minor BWV1043; Violin Concertos: in A minor BWV1041, in E major BWV1042; Brandenburg Concerto no.5 in D major BWV1050
Catalogue number: WARNER CLASSICS 9029623755
What a winner this disc is. Daniel Hope, directing the Chamber Orchestra of Europe from the violin, instils a sense of infectious joy into these best-loved of Bach's works for violin and orchestra. They are rhythmically tight and with sparkling sound: I have seldom enjoyed a recording more.
Dance is so much at the forefront of these interpretations that it is hard to keep to your seat when listening. Textures are consistently light and tempos fleet of foot in the allegros; even the Largo of the 'Double' Concerto feels like an elegant slow dance.
The counterpoint is brought out with satisfying clarity in the first movement of the E major Concerto, while in the second Allegro – very definitely one-in-a-bar and in party mood here – Hope's demisemiquaver patterns whip up the excitement still further. In the slow movements of both solo concertos the ostinato bass-lines are deliberately earthbound, allowing Hope to spin a silken thread of sound over the top, creating a moment of pure magic in the A minor's Andante with his delicate pianissimo.
There is elegant interplay with the flute in the Fifth Brandenburg Concerto, with the solo harpsichord sound particularly delicate and gentle even in its extended cadenza.
JANET BANKS