Daniel Hope stateside and off duty, but very much on form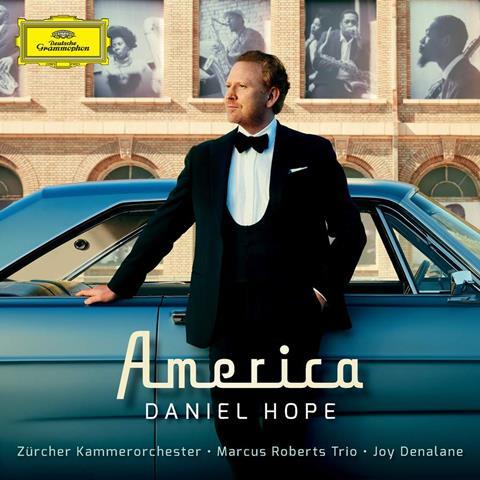 The Strad Issue: May 2022
Description: Daniel Hope stateside and off duty, but very much on form
Musicians: Daniel Hope (violin) Zurich Chamber Orchestra, Marcus Roberts Trio, Joy Denalane (vocals) Sylvia Thereza (piano) Joscho Stephan (guitar) Alexander Ponet (percussion)
Works: Music by Bernstein, Cooke, Copland, Ellington, Gershwin, Price, Ward and Weill
Catalogue number: DG 4861940
This is Daniel Hope in easy listening mode, with rich, silvery tone and a neat sense of swing. In the opening Gershwin Song Suite (arranged by Paul Bateman, as is everything except Copland's 'Hoe-Down') he brings syncopations and portamentos to five standards (whether the world really needs another soupy version of Summertime is a moot point) and really gets into his stride in I Got Rhythm. In this Gershwin set he is playing not just with the Zurich Chamber Orchestra, which acquits itself admirably throughout, but also with the Marcus Roberts Trio, a jazz combo that shows how it really should be done.
In the West Side Story Suite, Hope plays in knowing, twinkling dialogue with himself in the conversations of 'America' and bathes 'Maria' in glowing vibrato. He and the orchestra have a fine, energetic workout in 'Mambo', where they get to shout as well as play.
There are a couple of other collaborators. Joy Denalane sings Sam Cooke's A change is gonna come with soulful eloquence as Hope weaves above her, and guitarist Joscho Stephan riffs and ripples through four numbers by Kurt Weill in the American Song Suite, in which there's no hint in Hope's smoochy account of 'Mack the Knife' of the protagonist's murderous instincts. The recording is suitably lush.
TIM HOMFRAY