Ahead of his 2020 album release of Bach's Sonatas and Partitas, the violinist concludes his blog series, in which he discusses the contradictions between the opposing trends and traditions in Bach interpretation, and his personal solutions to them.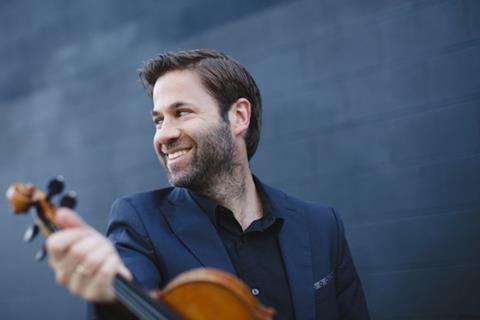 In last week's instalment, Tomás Cotik discussed Classification. For this, the final blog in his series, Cotik declares: 'I know that I know nothing'.
Philosophy
Like many of us, I grew listening to the old masters we all admire (Szeryng, Heifetz, Grumiaux, Milstein, Szigeti, …yes…sure…Perlman). Over twenty years ago, when I moved from Argentina to (Freiburg) Germany, I was inspired by Baroque musicians (to my surprise back then, extremely undogmatic ones) such as Robert Hill, the Freiburger Barockorchester, and Anton Steg, and later in Toronto by Jeanne Lamon.
These were musicians who were doing things pretty differently from my other violin teachers as well as from most famous soloists. I started reading historical sources, listening to more Historically-Informed Performances (HIP), and experimented with a Baroque set up.
I had been exposed to the HIP movement: a movement that maybe had started as a way to rethink the narrative of the past and to correct excesses that stemmed from an overrated placement of value on the artist's own personal expression; a reaction against invented traditions, and a movement that arguably at times also invented traditions; a movement that now takes on Classical and Romantic repertoire.
As a musician, I feel the responsibility to try to understand and keep learning about the music and the composer I am performing. When it came to Bach, part of this curiosity for me meant informing myself about what we seem to know in regards to historical performance practice, be it only to inspire my interpretation or to share the information with my students and spark their curiosity as they develop their own interpretations.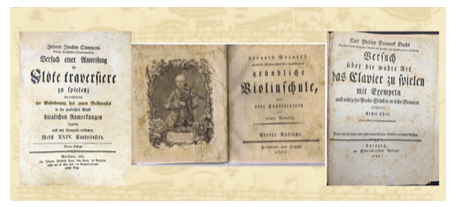 '
And yet, trying to come up with any advice for my students is terribly difficult. Bach did not write anything about how to perform his own works. We need to rely on his contemporaries, friends, relatives, and students to try to understand the significance of the symbols and the technical and stylistic issues in these works with the goal of capturing the composer's intention and affect of the music. Every performance back then and today, even by the same performer, would be, and is, different each time. There are so many things that I don't know…and the more I read, the more 'I know that I know nothing.'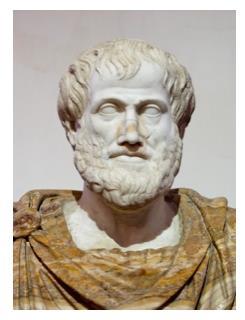 Socrates's phrase, however clichéd, genuinely might apply here, and yet, ironically, in this context, Socrates himself was never recorded saying it. Socrates made no writings. He is known mainly through the accounts of Classical writers after his lifetime. We learn even with a quick Wikipedia search that:
Plato's account of the Greek philosopher actually occurs nowhere in Plato's works in precisely that form.
It's technically a shorter paraphrasing of Socrates' statement, 'I neither know nor think that I know,' or more in context, 'I seem, then, in just this little thing to be wiser than this man at any rate, that what I do not know I do not think I know either.'
Many scholars believe that in some works, Plato, being a literary artist, pushed his avowedly brightened-up version of 'Socrates' far beyond anything the historical Socrates was likely to have done or said.
Reconstructing a historical and philosophical image based on the variable and sometimes contradictory nature of the existing sources on his life is the 'Socratic Problem' we also encounter in Bach interpretation. We have to accept that there is a lot of guesswork; we don't know exactly if the treatises apply specifically to Bach's music as a whole or to these works in particular. The perception of the authors is subjective and conditioned by time and location. Baroque and Galant styles overlap in time, plus there were French, Italian, and German variants. The interpretation of the treatise writings by us is also subjective. Most of our interpretation and reasoning might ultimately be personal taste.
I didn't want to—nor do I want to now—get into the philosophical discussion of period versus modern, yet it seems that we inevitably always land there again and again. The question for me as an interpreter was and still is: 'What will I do with my performance?" And to my students: "What will you do?" Sei solo? Are you alone?
This series of articles was meant to share some information and a brief summary of my own present struggles, questions, and views on some of the many layers of performance and study of these pieces based on central ideas from the sources cited in the endnotes.
I ask you for your awareness that any affirmative and/or short sentences are not intended to be dogmas. They were used here for the sake of summarizing and moving along in a timely manner and with the understanding that many of these topics are much deeper, mostly unresolved, and can ultimately be solved only by each of you in performance—not to mention differently every time. Even as I am conscious that my actual performance—along with my understanding of the score and knowledge about performance practice—will keep evolving throughout my life, as a performer, I am even more aware of the limitations of words when it comes to music.
Victor Hugo famously writes: 'Music expresses that which cannot be put into words and that which cannot remain silent.' While I read and am interested in aspects of performance practice, when I play, I forget everything. Being musical and bringing this transcendental music to life is not discussed here but is arguably the most important goal. Real solutions can only come to us in performance. I hope that my recording will tell the rest, and most essential, part of the story.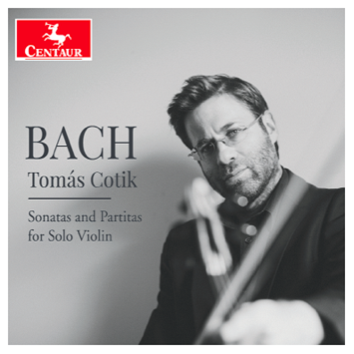 Disclaimer
'If I have digressed a little from the main subject…now and then, I hope I shall be excused by the readers in view of my endeavour to correct faulty interpretation still in vogue and to improve good taste in performance. Sometimes I may seem to speak like a dictator and to support my statements with mere "one must," without producing any further evidence. One should however consider the fact that it would be not only too circumstantial but downright impossible to give reasonable explanations in matters that depend on taste. Whoever does not trust my good taste, which I have endeavoured to acquire through experience as well as through meditation, is free to try the opposite of what I teach, and subsequently choose the interpretation that he feels to be the best. However, I do not regard myself as being infallible. Should somebody convince me with reason and modesty of something better, then would I be the first to give him my approval and to speak with his voice.' Quantz, 'Essay' (Berlin 1752)
Direct treatise quotations and note examples used in this article were sourced from the following: The Interpretation of the Sonatas and Partitas for Solo Violin and the Suites for Solo Cello by Johann Sebastian Bach by Richard Efrati and Bach and the Baroque by Anthony Newman.
Cotik would like to thank Patricia Jancova ,who helped him to edit the original document which formed the basis of these articles