The development of the great violinists from fresh young artists to profound musical thinkers can be charted through their recorded interpretations. Nathaniel Vallois uses his time in lockdown to examine changes in the playing style of some of the best-known names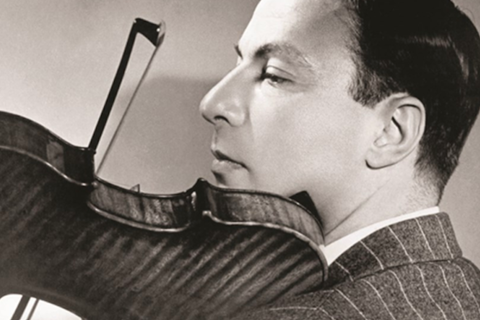 The following is an extract from an article in The Strad's December 2020 'Willemotte' Stradivari issue. To read in full, click here to subscribe and login. The December 2020 digital magazine and print edition are on sale now.
Discover more Featured Stories like this in The Strad Playing Hub
Unlike Heifetz, Nathan Milstein built his career around a relatively narrow body of works but obsessively varied the detail of his interpretations. The many recorded performances of his core repertoire shed light on his ceaseless search for fresh possibilities, his reservoir of fingerings seemingly inexhaustible. His discography of unaccompanied Bach spanning half a century (1936–86) chronicles an evolving approach that was well ahead of that of his peers. While his assertion that the later of his two complete cycles (1954–5 and 1973) was much superior is debatable (both are exceptional), he did gradually move closer to the manuscript, explore the dance forms further and generally adopt a somewhat more intellectual stance.
Overall, an ever deeper concern for pure resonance and simplicity of line often characterised his later playing, which was supremely accomplished in his 1961 Beethoven Violin Concerto with Leinsdorf but equally in his own miniature arrangements. Listening to his various interpretations of, for instance, Mendelssohn's and Goldmark's concertos, one is struck by how sentiment becomes increasingly understated, as if not to get in the way of the purest distillation of the music, yet somehow at no loss of charisma. Asked by Pinchas Zukerman in the Christopher Nupen documentary Nathan Milstein, Master of Invention (1992) what he thought of as he started Bach's G minor Siciliana, he memorably replied 'I just try not to spoil it.'
This article was published in the December 2020 'Willemotte' Stradivari issue

The late-period violin's strong personality is the perfect match for its current owner Leonidas Kavakos. Explore all the articles in this issue. Explore all the articles in this issue

More from this issue…