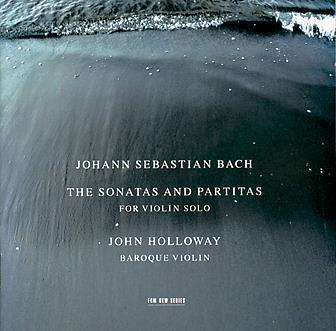 The Strad Issue: January 2007
Musicians: John Holloway (violin)
Composer: J.S. Bach
This is very special indeed. As a distinguished Baroque violinist and Biber interpreter of decades' standing, John Holloway views the Bach sonatas and partitas as the culmination of a tradition and style, rather than coming to them backwards with the taint of Brahms. His playing naturally breathes the air of period-instrument manners, with swells on notes and air between them – devices that can be as irritating as continuous vibrato in the wrong hands or the wrong music. Not here. First and by no means least is the sheer beauty of the sound: a rough, almost earthy G string and an E string to die for, like a Caravaggio saint with dirty feet. Next is the almost unholy purity of the recorded resonance in an Austrian chapel that somehow creates its own acoustic whether you're listening in your sitting room or on the train (I tried both).
Holloway's tempo giusto is often quicker than others', but he seems to have all the time in the world. The unwritten music of the three sonata fugues has never been clearer, or the notes we have more confidently arrayed, and his fresh view of the D minor Partita brings its expressive centre back to the Sarabande, which bends this way and that according to the vane of its rumination. Accordingly, the variations of the Chaconne develop with simple, dancing grace a world away from the remorseless trajectory of a Johanna Martzy or an Ida Haendel. Rachel Podger set the bar for 'Baroque' visions of these works with such moments as the dancing brilliance of her Preludio; at almost every turn, Holloway finds something new, not necessarily better but often less pretty and richly suggestive – new and old vines, perhaps. This one will age very well.
Peter Quantrill