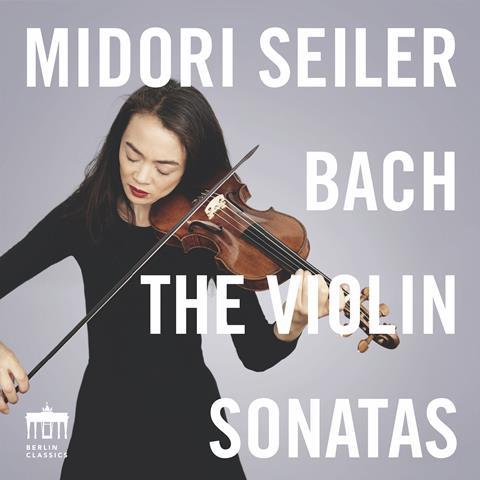 The Strad Issue: September 2016
Description: Seiler tackles the three sonatas to complete her solo Bach survey
Musicians: Midori Seiler (violin)
Composer: Bach
Catalogue number: BERLIN CLASSICS 0300721BC
These reverberant, well-engineered recordings complete Midori Seiler's traversal of Bach's unaccompanied violin works, arguably the ultimate test of a violinist's technical mastery, expressiveness and musical perception. She passes Bach's rigorous examination in many ways. She is precise in delineating his intertwining lines, making the Fuga of the First Sonata a model of good voice-leading and contrapuntal clarity, and she performs with a wide range of timbral colour and articulation, along with a sonorous tone, commendable intonation and assured technical control. Her crisply articulated Presto of Sonata no.1 is especially rapid and exhilarating.
However, several idiosyncrasies of style make for bewildering listening. Occasional unscripted explosions in Seiler's sound, for example, seem musically unjustifiable, notably in the otherwise exciting, athletic Allegro of no.2; her long tenutos in the Siciliana of no.1 result in loss of the dance's pastoral lilt; and her arpeggiation of the chords in the opening Adagio of the First Sonata is sometimes executed so deliberately that the movement loses flow and continuity. Her performance of the finale of no.3, too, seems heavy-footed, and the same work's monumental Fuga, at least three minutes longer here than most other accounts, sounds laboured, evidently valuing clarity of individual lines over realisation of a cohesive overall structure.
Robin Stowell