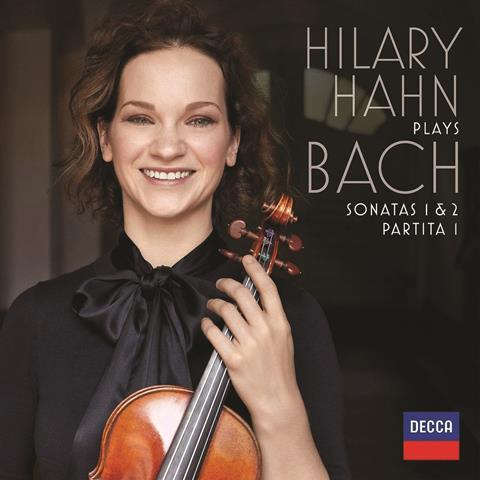 The Strad Issue: January 2019
Description: Exceptional technical command and the utmost integrity and communication
Musicians: Hilary Hahn (violin)
Works: BACH Solo Violin Sonatas: no.1 in G minor BWV1001, no.2 in A minor BWV1003; Partita no.1 in B minor BWV1002
Catalogue Number: DECCA 483 3954
This issue completes Hilary Hahn's first recording of Bach's solo violin works (see cover story, October 2018). The initial volume, her debut recording (1997), had a mixed reception, but these readings, superbly captured, demonstrate greater maturity, a wider range of nuance and a more convincing appreciation of the 'grand design'.
Showing little empathy for 'period' style, Hahn is largely faithful to Bach's text, but takes occasional liberties with his articulations; her improved structural vision is most evident in the Sonatas' fugues, which are characterised by controlled, euphonious execution of the most densely polyphonic passages, flawless intonation, extravagant arpeggiando treatment and clear realisation of the complex contrapuntal interplay.
The various internal conversations in the Siciliano of BWV1001 and the gently pulsating Andante of BWV1003 are also lucidly conveyed, as are the various contrapuntal layers of the Presto of BWV1001.
Negatives for me include: Hahn's accounts of the Sonatas' opening movements, which are not as improvisational and free-flowing as the liner notes would have readers believe; her somewhat stolid interpretation of many of the stylised dances in BWV1002; and the fact that repeats throughout are merely repetitions, sporting no extempore ornamentation.
Personal preferences aside, though, this is sonorous playing of exceptional technical command and the utmost integrity and communication.
ROBIN STOWELL