In this post originally from 2015, violinist Hugo Ticciati discusses the art of improvisation and using Bach as a basis for musical meditation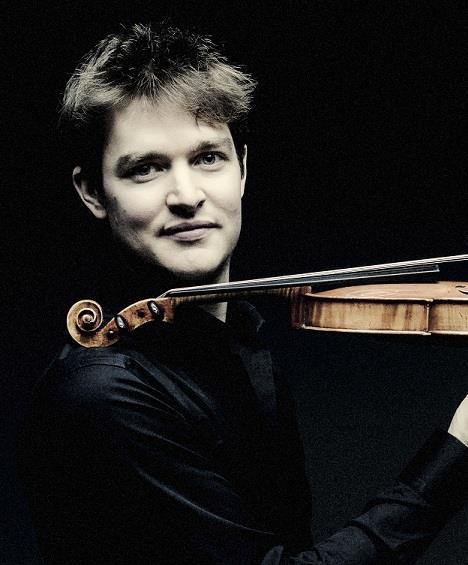 Walking on to a stage alone, violin in hand, and not really knowing what I am about to play is one of the most exhilarating experiences I know as a performing musician. With no notes on paper to hide behind and no other musicians to share the stage with, I have no choice but to give myself entirely to that unrepeatable moment. And as every performing musician knows so well, it's a moment that is defined by a mysterious combination of countless variables: the space, the lighting, the acoustics, the sense of purpose and occasion, the expectations of the audience and so on. In essence, however, it is not about the one and the many – it's not about one individual strutting his stuff before an enthusiastic crowd. Improvising is a collective act: a performance that is shaped by the people – player and audience – who have gathered not only to share the creative experience but to bring it into being.
Sensing this unique atmosphere, entering into it, and experiencing the special energy that it gives rise to is the moment of conception. Surrender to it and the musical journey begins. The great challenge for me, and I guess for many of those who improvise, is to be responsive to the direction that opens up. It's vital to pursue the journey wholeheartedly, to trust that it is going somewhere, even if the goal seems impeded by wrong turns and obstacles. These are more apparent than real: they are projections produced by nerves, fear of failure, adrenalin. And they are overcome by trust, by the sense of conviction. As I drop my defences, feel my limitations and sacrifice myself to the flow of time, I experience a liberating vulnerability. Above all other factors, it's this vulnerability that creates a special relationship between those who are listening and me, alone on the stage, causing the strings of my violin to vibrate. It creates a space in which a real and honest dialogue can occur.
Out of that intimate and living dialogue emerges something unanticipated. There is an overwhelming sense of solitude, as if I were quite alone, making music in front of the fire in my house in the woods where I live in Sweden, untouched by the frenetic pressures of the modern world. Then, by degrees, I feel myself drawn to the solo works for violin by Johann Sebastian Bach. Now it is time to vary the soundful meditation by inserting movements or parts of movements of pieces by Bach, and to play with Bach's themes, drawing lines in the air like a child letting its pencil rove freely over the textured surface of the paper.
The ultimate goal when I'm playing a solo improvisation is to empty myself in the process of playing. This is the Holy Grail. It means allowing the sounds I produce to exist apart from me like some natural phenomenon, like a dark shining pool that you stumble across in the woods in which you see the reflections of moving sky and clouds and swaying trees – and then, as you approach, you suddenly see yourself reflected back. It's a secret and secluded place – a surprising place in which to find yourself – and the greatest surprise of all is that, quite unexpectedly, at the heart of things, a still silence reigns supreme.
Hugo Ticciati gives an exclusive performance for the East Neuk Festival from East Neuk Festival on Vimeo.
Read The Strad's article on how to improvise on the violin
Read: Bach Solo Violin Sonatas: At heart a fugue
Photo: Marco Borggreve