Young American violinist Randall Goosby shares his passion to inspire the next generation of musicians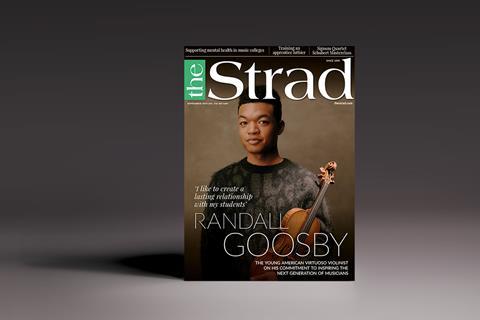 RANDALL GOOSBY The American violinist tells Amanda Holloway about his latest recordings and tours, and his relentless passion for bringing classical music to young people
ADULT LEARNERS ON THE CELLO It can be helpful for grown-up beginners to start working on the classics of the repertoire rather than children's exercises, argues cello tutor Billy Tobenkin
TRAINING AN APPRENTICE Sarah Kluge reveals her twelve principles for establishing a new starter on the path to being a professional luthier, and the tasks to set them at each step of the way
CONSERVATOIRE MENTAL HEALTH SUPPORT Teachers, counsellors and music school administrators speak to Rita Fernandes about their institutions' strategies for looking after students' mental health
ZOSIMO BERGONZI The most mysterious member of the illustrious lutherie family has now had more than 30 instruments attributed to him. Michel Samson tells his story
SESSION REPORT Hilary Hahn talks to Charlotte Gardner about her latest recording featuring Ysaÿe's Six Sonatas for Solo Violin, a hundred years since their composition
DEALING WITH A BUZZ Why does an instrument start buzzing? Dmitry Tarakanov presents a checklist for luthiers detailing more than 20 things to watch out for, and how to rectify them
In our regular sections:
IN FOCUS Examining a 1925 violin by the Milanese luthier Ferdinando Garimberti
TRADE SECRETS Making an ebony crown
MY SPACE Essen luthier Florian Bartsch
MAKING MATTERS David Folland discusses his experience of making a five-string cello
MASTERCLASS Signum Quartet violist Xandi van Dijk on playing the first movement of Schubert's String Quartet no.15 D887
TECHNIQUE Teaching bow landings
LIFE LESSONS With Ronald Copes, long-standing violinist of the Juilliard Quartet
OPINION The art of playing softly
POSTCARD FROM JAPAN The 2023 Osaka International Chamber Music Competition
POSTCARD FROM THAILAND Report from the International Viola Congress in Salaya
FROM THE ARCHIVE From September 1903
SENTIMENTAL WORK Eldbjørg Hemsing talks about her love for Bruch's Violin Concerto no.1
Plus, in your September digital edition:
Masterclass: Read Signum Quartet violist Xandi van Dijk's tips on playing Schubert's String Quartet D887, along with audio clips from the quartet's recent recording of the piece
More from the Newark School of Violin Making's study day at Lincoln Cathedral, as part of the 'Byrd x 400' festival
More from the International Viola Congress in Bangkok, Thailand, from jazz improvisation to Thai pop
View photos of Hilary Hahn while reading her thoughts on recording Ysaÿe's Six Solo Violin Sonatas for Deutsche Grammophon
In Focus: more images of this month's featured instrument, a 1925 violin by Ferdinando Garimberti
Making Matters: David Folland reports on his experience making a five-string cello; view all-round photos of the finished instrument
Extra pictures of the winners of the Osaka International Chamber Music Competition and Festa
Plus clips from the triumvirate of recordings blessed with the title 'The Strad Recommends'
The digital magazine and print edition are on sale now, or subscribe to access the entire magazine online here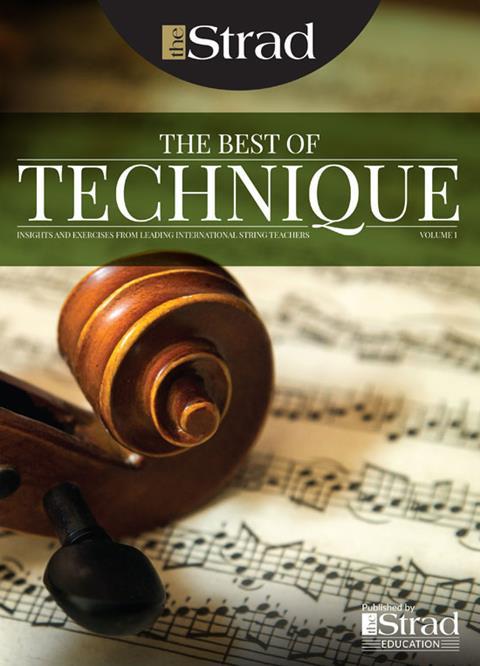 In The Best of Technique you'll discover the top playing tips of the world's leading string players and teachers. It's packed full of exercises for students, plus examples from the standard repertoire to show you how to integrate the technique into your playing.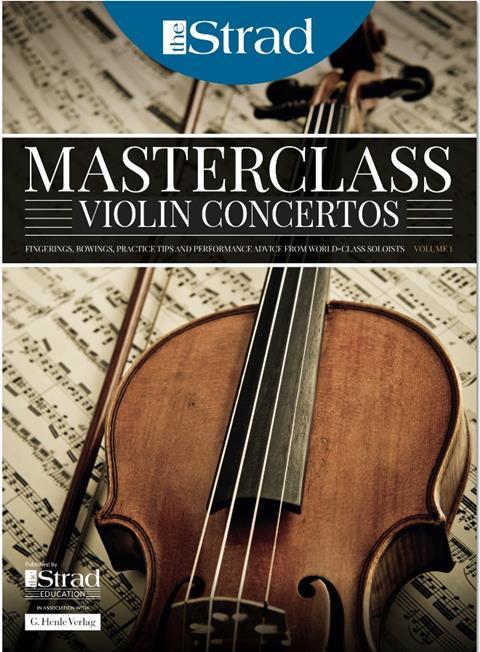 The Strad's Masterclass series brings together the finest string players with some of the greatest string works ever written. Always one of our most popular sections, Masterclass has been an invaluable aid to aspiring soloists, chamber musicians and string teachers since the 1990s.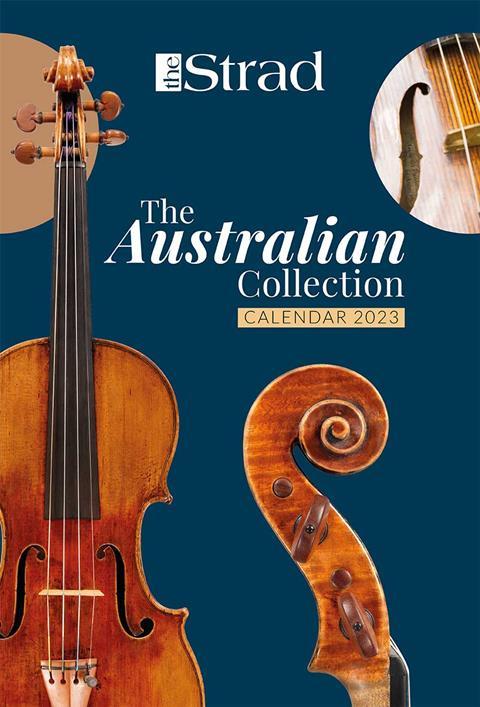 This year's calendar celebrates the top instruments played by members of the Australian Chamber Orchestra, Melbourne Symphony, Australian String Quartet and some of the country's greatest soloists.