Carlos María Solare reports from the 48th International Viola Congress, which took place in the tropical surroundings of Salaya, at the western borders of Thailand's capital city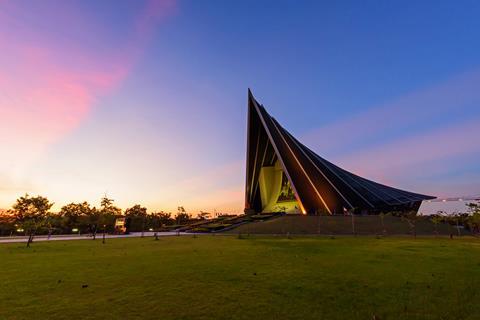 Discover more Featured Stories like this in The Strad Playing Hub.
Read more premium content for subscribers here
Around a hundred violists convened in Thailand for the 48th International Viola Congress (IVC), which took place from 6–10 June 2023. As a board member of the International Viola Society, I had a good excuse for arriving a few days early for our meetings. These were held over generous breakfasts that left a sizeable part of the day free for sightseeing in a part of the world none of us had visited before. As a side effect of going about Bangkok in a tuk-tuk (a kind of motorised rickshaw), I developed an unsuspected ability for bargaining with drivers! A high point – in every sense – was an evening of cocktails while watching the sunset from one of the city's famous rooftop bars. It being a Buddhist holiday, they only sold non-alcoholic beverages; however, at dinner elsewhere, later that night we were informed that it was perfectly fine to drink alcohol from an opaque glass!
Mahidol University is situated in Salaya, just outside Bangkok's city boundaries. Its luxuriantly leafy campus boasts a varied flora – and fauna: one day I ran across a rather imposing pair of monitor lizards. Florida-born Daniel Keasler has been based in Bangkok for twelve years as associate principal viola of the Thailand Philharmonic Orchestra (TPO) and a teacher at Mahidol University. Having founded the Thailand Viola Society in 2012 he is an experienced hand who has organised several successful viola events at a regional level, so it seemed a natural progression for him to host the IVS's annual congress in 2023. Keasler explained that his first move was to lobby his orchestra into engaging a renowned violist as soloist for a subscription concert, after which he proceeded to build a five-day event around that date.
The TPO's concert at the state-of-the-art Prince Mahidol Hall was indeed a conclusion worthy of the occasion. Enthusiastically conducted by Pamornpan Komolpanorm, the orchestra featured its principal violist Aibek Ashirmatov in an exciting reading of Harold in Italy that stood in maximum contrast with Schumann's Cello Concerto, which – as performed on the viola by Ettore Causa – became the concert's 'still centre'. Causa, the Italian-born viola professor at the Yale School of Music, is well known for the succulent, seductive sound he draws from his instrument: at the 2000 Lionel Tertis International Viola Competition, where I first heard him, he was even awarded a special prize for 'the most beautiful sound'. Causa's arrangement of the Schumann works well for this admittedly biased pair of ears, and his performance made an excellent case for it, his slender tone at the top contrasting with a convincingly cello-like bottom range.
Anzoletti's post-Brahmsian, somewhat overlong, and outrageously difficult concerto was dispatched with jaw-dropping virtuosity by Marco Misciagna
The congress schedule was typically tight, with at least two events happening at any given time. The College of Music's various buildings are within a few minutes' walk of each other but, with temperatures around the 35C mark, choices became increasingly dependent on whether or not it would be necessary to rush between locations. In exemplary fashion, Keasler seemed at least to look in at practically every concert and lecture, while somehow managing to play the TPO's rehearsals for the final concert! He also performed with the Libere Quartet, made up of the orchestra's principals, in a sensually sonorous reading of Moeran's appropriately viola-centred String Quartet no.2.
While it's not possible to provide an exhaustive report of the five days, some personal highlights stood out for me. Being of a musicological slant, I was fascinated by Vinciane Béranger's investigation of Rebecca Clarke's manuscript sources, which – apart from her own fingerings and editing – include some intriguingly divergent readings. Clarke and other composers from her generation – Kalitha Dorothy Fox, Hélène Fleury and Marcelle Soulage – were championed in Daphne Gerling's enterprising recital. Juliet White-Smith took a stand for composers from the African diaspora: a most Mozartian sonata by the Chevalier de Saint-Georges and two tuneful pieces by Florence Price (both in White-Smith's transcriptions) framed the first original viola works by a black composer, namely the one-movement Sonatina and the fully fledged, four-movement Sonata by Ulysses Kay, who studied at Yale with Hindemith.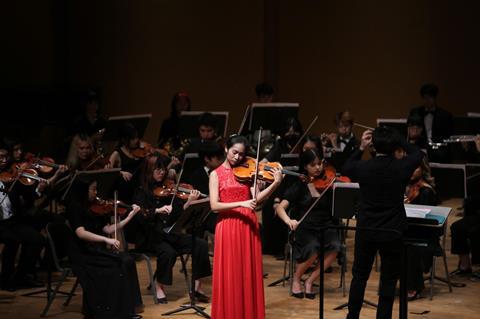 Hillary Herndon introduced an anthology of music by black and Latino composers from the mid-18th century to the present day. Aimed at beginners (American String Teachers Association levels 1 and 2), the collection includes a catchy Gallop by Francis Johnson and María Grever's once-ubiquitous song Júrame. Enhanced by effective arrangements, these will be eminently worthwhile additions to teaching repertoire when the edition is published. Already out is an anthology of viola music by women composers that was introduced by Pamela Ryan (professor at the Florida State University College of Music). Although Beatrice Mattei's Sonata is most likely not an original piece, its Classical language – think Scarlatti – makes it an agreeable recital opener. Otherwise, Freda Swain's lovely, extremely English Song at Evening, Claire Scholes's raga-inspired Diwali Aukilani II with its ever-so-subtly changing rhythmic patterns, and Patsy Gritton's cheeky Jazz-Dance are just a few of the collection's highlights.
The week at the IVC – the first ever to be held in Asia – showcased much local talent (in the broadest sense). Bangkok-born Patcharaphan Khumprakob offered a beautifully shaped and forcefully characterised Clarke Sonata and Bartók Concerto. The latter featured at a concert with the university's orchestra which also included the first performance ever of Marco Anzoletti's post-Brahmsian, somewhat overlong, and outrageously difficult Viola Concerto no.1 (1900), dispatched with jaw-dropping virtuosity by Marco Misciagna. TSO member Krit Supabpanich presented several exacting unaccompanied pieces by contemporary Thai composers. Andrew Filmer from nearby Malaysia premiered Nicole Ong's Breaking Free, a guitar-accompanied piece that uses scordatura to bring forth some strangely viol-like timbres. Namgon Lee (South Korea) offered intriguing ideas on expanding the pre-Baroque repertoire using that era's transcription techniques.
Yue Qi from Renmin University of China in Beijing, a most sensitive player, symbolically opened his recital with a lovely performance of Coates's First Meeting, following it with several folk-inspired works by 20th-century Chinese composers. Qi was joined by his students for a beautifully blended rendition of York Bowen's Fantasy Quartet, with the Chinese chestnut Red Lilies Crimson and Bright for a rip-roaring finale. The group's unanimity of sound production, phrasing and vibrato was a thing of wonder. Conversely, a viola quartet from Taiwan came over as four distinct, effectively contrasting voices in Tung-You Su's sultry Autumn Tango.
The congress motto, by the way, was 'Music without borders' – and indeed where else would you find citizens of both China and Taiwan partaking of one and the same event?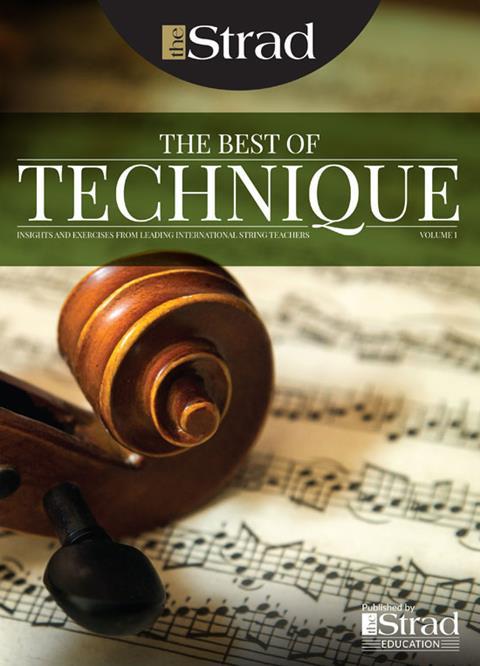 In The Best of Technique you'll discover the top playing tips of the world's leading string players and teachers. It's packed full of exercises for students, plus examples from the standard repertoire to show you how to integrate the technique into your playing.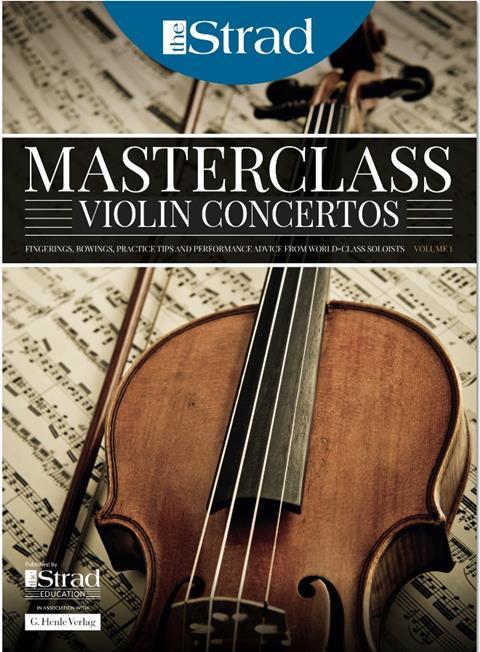 The Strad's Masterclass series brings together the finest string players with some of the greatest string works ever written. Always one of our most popular sections, Masterclass has been an invaluable aid to aspiring soloists, chamber musicians and string teachers since the 1990s.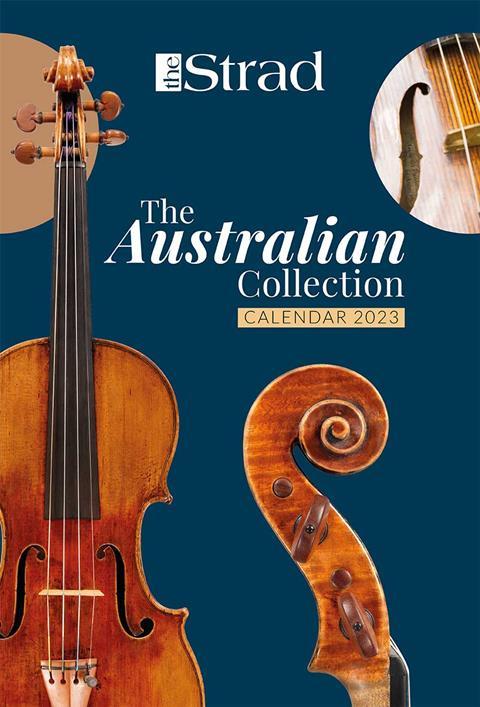 This year's calendar celebrates the top instruments played by members of the Australian Chamber Orchestra, Melbourne Symphony, Australian String Quartet and some of the country's greatest soloists.