The Juilliard Quartet second violinist on the joy and value of collaboration in chamber music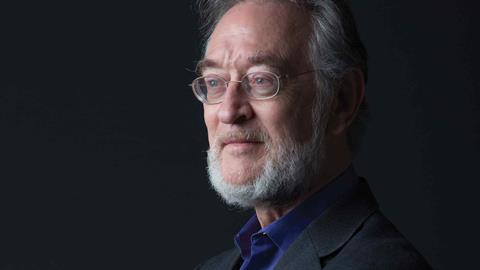 Discover more Featured Stories like this in The Strad Playing Hub.
Read more premium content for subscribers here
Right from the beginning I was introduced to the skill of problem-solving. My first tutor Wilda Tinsley helped me understand how to teach myself, figure out what my problems were and use my own mind to fix them. It's something that has seeped into my own teaching, and I think about it when reflecting on my own playing. When I was 15 I attended the Meadowmount School of Music for the first time. It was my first exposure to that level of playing among young people, and I quickly realised that hard work really does pay off. I also learnt from Ivan Galamian there. The way he was able to codify the production of a good, solid sound was nothing short of genius. When I went to the Oberlin Conservatory of Music I studied with David Cerone, which was a whole other experience. He was always so open to trying new things pedagogically and not committed to one idea. It was a very fresh approach. Even though these, and a few others, were my 'official' teachers, as a quartet player I always have three teachers in the room with me.
As a quartet player I always have three teachers in the room with me
My first year at Oberlin saw the experience that confirmed my passion for chamber music. The composer Milton Babbitt was undertaking a residency and the faculty quartet were to perform his String Quartet no.2. After they realised it was too difficult for them, the piece fell back on to us, so we dived into it. We had coaching every day, worked really hard on it for three weeks and it went pretty well. After experiencing such a sense of accomplishment and joy, I knew chamber music was going to be an important part of my life.
In a chamber group you must always remind yourself that you are playing with people who you respect, and whose ideas you should never exclude. If you remain truly open, you're in a position to learn. When you experience success it's easy to think you've figured it all out and you start to concretise your ideas. But if you are challenged by your colleagues you realise there are so many other ways of accomplishing the same thing. When you share ideas in an ensemble, you won't end up choosing one idea over the other, but deciding something completely new that none of you could have figured out alone. There's some kind of group intelligence that sorts it out, and it's magical. Your ideas are never as far apart as they seem.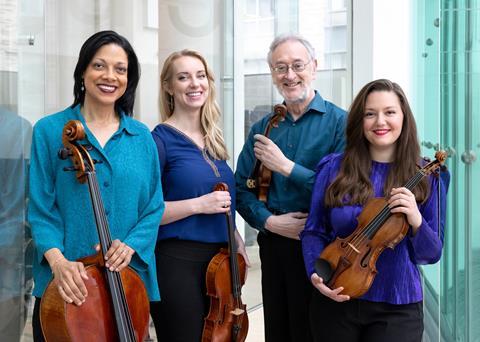 Self-criticism is an essential part of being a musician. This can be very close to judging oneself, which is almost always destructive. Separating those two things is one of the most important skills to develop. I fell into self-judgement at one point, and it makes you feel like you can't contribute anything. But if you keep a healthy level of self-criticism, you develop a sense that no matter what your limits are, you can always contribute something to the musical world.
INTERVIEW BY RITA FERNANDES