The 21-year-old receives €15,000 and will perform at an award ceremony in 2021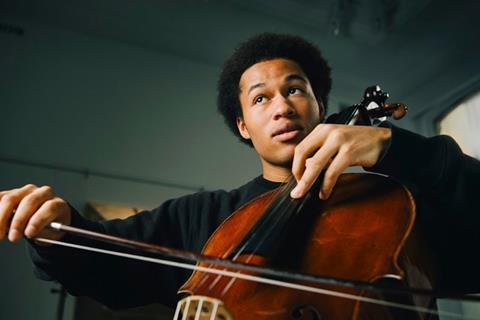 British cellist Sheku Kanneh-Mason has been announced as the winner of the 2020 Rheingau Music Festival award. The 21-year-old from Nottingham was due to receive the award in a ceremony at Schloss Johannisberg during this year's festival, running from 20 June until 5 September. Owing to the Covid-19 pandemic, the presentation will take place at next year's festival instead.
In its citation, the award committee stated: 'With his honest, earthy tone and warm vibrato, [Kanneh-Mason] embraces almost every musical phrase and plays into the hearts of the audience. Since the start of his career, the young cellist has emphasised what is important to him: (family) cohesion, sustainability and solidarity. It is not the numerous, unique media appearances, but rather his sincerity and humanity that make this exceptional artist a role model and a beacon of hope for an entire generation.'
Read: Sentimental Work: Sheku Kanneh-Mason
Read: 8 practice tips from Sheku Kanneh-Mason
Read: Sheku Kanneh-Mason: 'I was always being inspired by amazing musicians – and friends'
This year's jury was headed by conductor Christoph Eschenbach and inlcuded festival director Michael Herrmann and Dr. Heinz-Georg Sundermann, managing director of Lotto Hessen. Previous winners have included violinists Iskandar Widjaja and Mark Bouchkov and cellist Pablo Ferrández.